Dr Dan Keown-The Uncharted Body: New Medicine & Anatomy for Acupuncturists
About this Event
Are you an experienced acupuncturist (Human or Veterinary) or TCM or body work practitioner looking to add some spark into your professional practice with cutting edge continuing education? Or are you a student of Chinese medicine looking to bridge Classic Chinese medicine with science? Acuneeds and CIVT are delighted to host speaker Dr Dan Keown in his first educational event in Australia.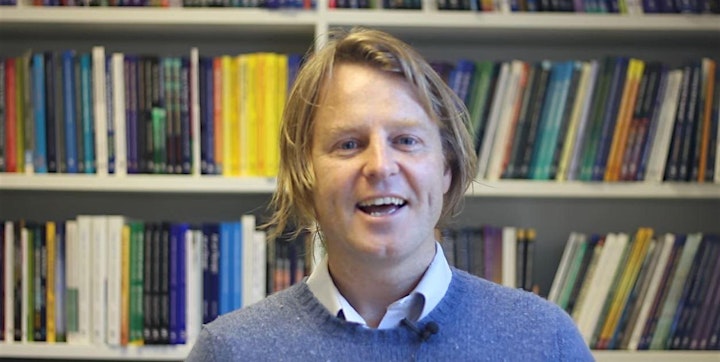 This seminar is suitable for practitioners (human, medical and veterinary acupuncturists) and for beginners and for anyone interested in a deeper understanding of the energetic and anatomical connections that govern our work . Dr Dan covers familiar topics in a unique way and with a different perspective: he includes practical tips you can use straight away. This two day Course includes:
Day 1 Saturday 11th January 2020

8.30-9.00 Registration
9.00-10.30 What God Forgot to Tell Surgeons: The Science of Acupuncture (an exploration of the fascia and interstitium)
11.00-12.30 The Six levels and their relationship to embryological layers
1.30-2.30 Clinical Case and Liver Qi Stagnation
3.00-4.30 The Substances and their physiology & practical insights
4.30-5.00 Review of day and Open discussion

Day 2 Sunday 12th January 2020

9.00-10.30 The Extraordinary Channels and their Western anatomical connections
11.00-12.30 The Six levels in more depth and how to manipulate them in practice
1.30-2.30 Treating back pain, the most common complaint acupuncturists see- new insights
3.00-4.30 The Pathogens from a new perspective
4.30-5.00 Review and open discussion and opportunity to ask Dr Dan your burning questions

Full catering is provided both days- morning tea, lunch and afternoon tea. Let us know your dietary needs when you register.

Door prizes. Don't be late to participate!

CPD Points AACMA 12 Hours

CPD Points ATMS 12 hours.

CPD Points CIVT 12 Hours

You will complete the weekend with:

New insights into the human body, anatomy and physiology and how health works
An in-depth refresher and new insights into acupuncture and medicine
New insights into treating Liver Qi stagnation and treating back pain
An invigorated appreciation for acupuncture and the science underpinning practice and Classic Chinese medicine
An ability to discuss acupuncture with skeptics and clients and other health professionals from a new medicine perspective
Renewed contacts with colleagues and new networks and friends
Certificate of Attendance and Continuing Education Points (pending)

Tickets range from $199 to $599. Discounted for undergraduate students of TCM . Early bird discount applies for others. If you have a Promo Code , use at checkout.

We reserve the right to cancel the event if the speaker falls ill, or due to unforeseen circumstances or due to insufficient numbers. All payments will be refunded in that instance.
Dr Dan Keown , is a medical doctor and acupuncturist; author of The Uncharted Body: A New Textbook of Medicine and The Spark in the Machine and an international acupuncture teacher and founder of The School of Scientific Oriental Medicine and Acupuncture (SSOMA) . He will transform your view of the human body and reignite your passion for acupuncture and Chinese medicine. This is a unique opportunity to be entertained and educated with Dr Dan presenting over one weekend this coming January 11th, 12th 2020.
"The best bridge of Western Science and Eastern Philosophy I've come across "
"I loved his first book "The Spark in the Machine" and learned so much from it that it completely changed my overall view of acupuncture and Chinese medicine"
"I realized that the East and West are not contradicting to each other but paralleling in many ways. It is another way of looking at holistic medicine."
"I think Dr. Keown is akin to a neural crest cell, shaping in plaster our highest levels of understanding of Anatomy, Embryology melded into the structures of Qi and Jing Lou pathways."
Dr Daniel Keown MD MCEM Lic Ac became interested in Chinese medicine when hearing from his octogenarian grandmother about her traveling around China. In 1998 he qualified in medicine from Manchester University, England and then obtained a degree in Acupuncture from The College of Integrated Chinese Medicine in 2008.
Don't miss this opportunity to expand your knowledge and skills!