Dr. Alberto Pérez-Gómez, 2017 Droga Architect in Residence - Sydney Lecture
Event Information
Location
The University of Sydney
CPC Lecture Theatre
Grose Farm Lane
Camperdown, NSW 2006
Description
2017 Droga Architect in Residence
Dr Alberto Pérez-Gómez - Australian Lecture Series
Lecture 3: Architecture and Urban Space: The Space of Participation
The architectural profession has struggled for over two centuries to define its potential contributions to modern culture through its primary urban vocation. Even cursory historical knowledge reveals that the primary function of pre-19th century European architecture was to open communicative spaces for focal actions: disclosing a political, social or mythological order to a community, making a good life possible. It has not been, as it is often assumed, to design aesthetic objects for clients. While the definition of architecture has shifted historically, I would like argue in this essay that its main interests have always related to the configuration of meaningful, resonant public space, that its forms of production have traditionally gone far beyond buildings to include interventions -- such as ephemeral structures -- we today associate with other artistic disciplines and alternative practices, and that this is a crucial issue as we must account for transitional forms of dwelling in the contemporary metropolis, crisscrossed by local interests and the motorways of telecommunications.
Dr. Alberto Pérez-Gómez
Dr Pérez-Gómez holds the position of Saidye Rosner Bronfman Professor of the History of Architecture, Founding Director of the post-professional MArch and PhD, History and Theory of Architecture Option, School of Architecture, McGill University, Montréal, Canada.
He has an extensive teaching background and has published widely, including his most recent publications listed here http://foundation.architecture.com.au/current-residencies/
His numerous awards include the Alice Davies Hitchcock Book Award, 1983, granted by the Society of Architectural Historians for Architecture and the Crisis of Modern Science. The publication was attributed as 'the most distinguished work of scholarship in the history of architecture published in North America between Nov. 1, 1981 to Oct. 31, 1983.'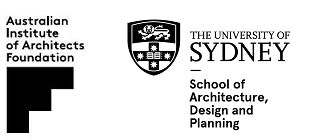 Click here for parking information.
Date and Time
Location
The University of Sydney
CPC Lecture Theatre
Grose Farm Lane
Camperdown, NSW 2006