Description
Introducing the first edition of the #DownSouthSummerSeries!
Hosted by The Movement Fitness & Wellbeing, CrossFit Margaret River and CrossFit Bunbury. This tri-series of events is going to be a lot of fun in a friendly competitive and community environment.
We would like to invite all members from the above gyms to this event and meet other like-minded people in your community.
If you've never done a comp before but have been interested... this comp is for you! And for those seasoned athletes, don't worry - we have you covered with the RX category too.
Our categories are a little different to some of the other comps that you may have seen in the past. If you've competed in Beginner before, its possible that you'll be in Intermediate for this comp.
Below is a rough guide for movement standards for each category and then you can decide which category you would like to competete in. Don't drop down a category just because you can't do one of the movements - look overall and see what best suits you.
If you're unsure, feel free to ask your Coach for their opinion.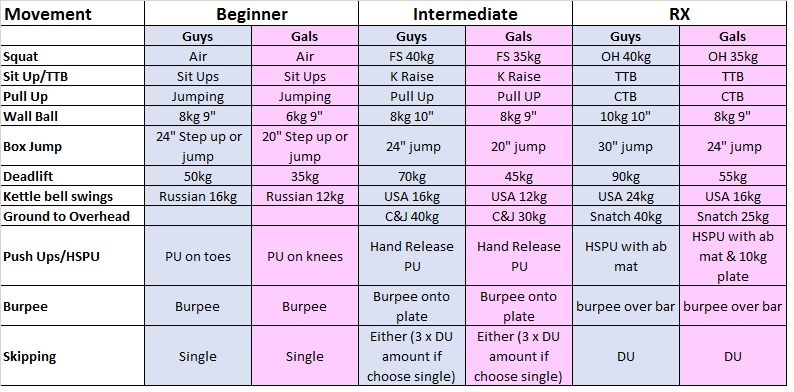 Cost of registration also includes a sweet #DSSS tee! Yes thats right! $60 Rego includes the comp and the tee :-)
Once your tickets are booked, we will contact you about your shirt size.
Any specific questions please email info@crossfitbunbury.com.au!
Cheers
The #DSSS Squad!