Description
Design Matters National Virtual Series:

Click. Listen. Learn
Speakers:
James Matejko
Sales Consultant & Finance Manager
Oknalux
Event Overview:
This webinar will discuss what is double glazing? And why do we need it? It will also identify key features to consider when comparing double glazing options in order to identify the differences between companies.
This webinar will help distinguish the difference between an ordinary double glazed system and a high performance double glazed system.
It will also explore important features like; frame selection, cavity size, argon gas, low-e glass, tinting, and how to calculate the energy efficiency of a window

Meet the Speaker: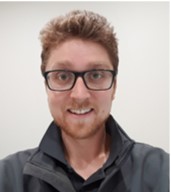 James has a passion to influence the building industry, and change people's perception of what is considered to be energy efficient. He started his career as a mortgage broker before transitioning to the building industry, focusing on high performance doors and windows.
James has helped to develop Oknalux over the last 6 years. He started by installing windows and now has worked on a large number of projects from small residential renovations, to large commercial apartment complexes in numerous states around Australia.
James holds a Certificate IV in Building and Construction and also has a Site Supervisor's license.
"For me it's not about the window or the door that I get passionate about. It's the end result. I love when a customer tells me how much their new windows and doors have improved their lives. For instance; when they say they can sleep better because the noise levels outside have reduced, or how much money they have saved on heating and cooling costs, or how they feel safer and more comfortable behind our double glazed windows."
FAQS
CPD Points: 1 NatHERS Technical CPD point. This will be recorded in Design Matters Members' CPD Manager within 5 business days following the event.
Cancellation Policy: We know that situations sometimes arise preventing you from attending. However, Design Matters does incur costs in organising these events. If you find you cannot attend, cancellation fees may apply.
Privacy Policy: Design Matters respects your privacy. Registrant data captured at this site in not disseminated to any third party, but is used solely by the Design Matters to confirm your registration.