DOTS+LOOPS RECOMPOSED: Max Richter's 'Vivaldi Recomposed' & Nonsemble
Description
'DOTS + LOOPS RECOMPOSED' CONCERT
FEATURING:
Max Richter's 'Vivaldi Recomposed'
& Nonsemble premiering a major new work


Saturday 2 July 2016 | 6.00–10.00 pm | GOMA
Dots+Loops inhabits a space in between a classical concert and a club gig, placing live performances within relaxed contemporary spaces.
Co-presented by QAGOMA, 'Dots+Loops Recomposed' offers audiences the chance to hear Max Richter's "Vivaldi Recomposed" for the first time in Brisbane using its original instrumentation as 20 performers take to the stage in GOMA's River Room.
Richter, a luminary of the new postclassical scene cohabited with the likes of Olafur Arnalds and Nils Frahm, has taken the notes and chords of Antonio Vivaldi's rhythmically compelling Four Seasons, and fractured and rearranged them into a lush modern masterpiece.
The genre-crossing night will also premiere a new major work by indie-chamber septet Nonsemble, and will close with a DJ set conceptually following on from the rest of the concert.
Take advantage of the offerings at the pop-up bar serving food and drinks in the heart of the Gallery.
Set times:
6:00 doors/bar open
7:00 Nonsemble
7:45 Vivaldi Recomposed
8:40 Airport DJ set


$20 QAGOMA Members /
$22

General Admission / Children under 12 free (all-ages event)
Dots+Loops Recomposed is kindly supported by a Creative Sparks grant, a joint initiative of Brisbane City Council and the Queensland Government through Arts Queensland.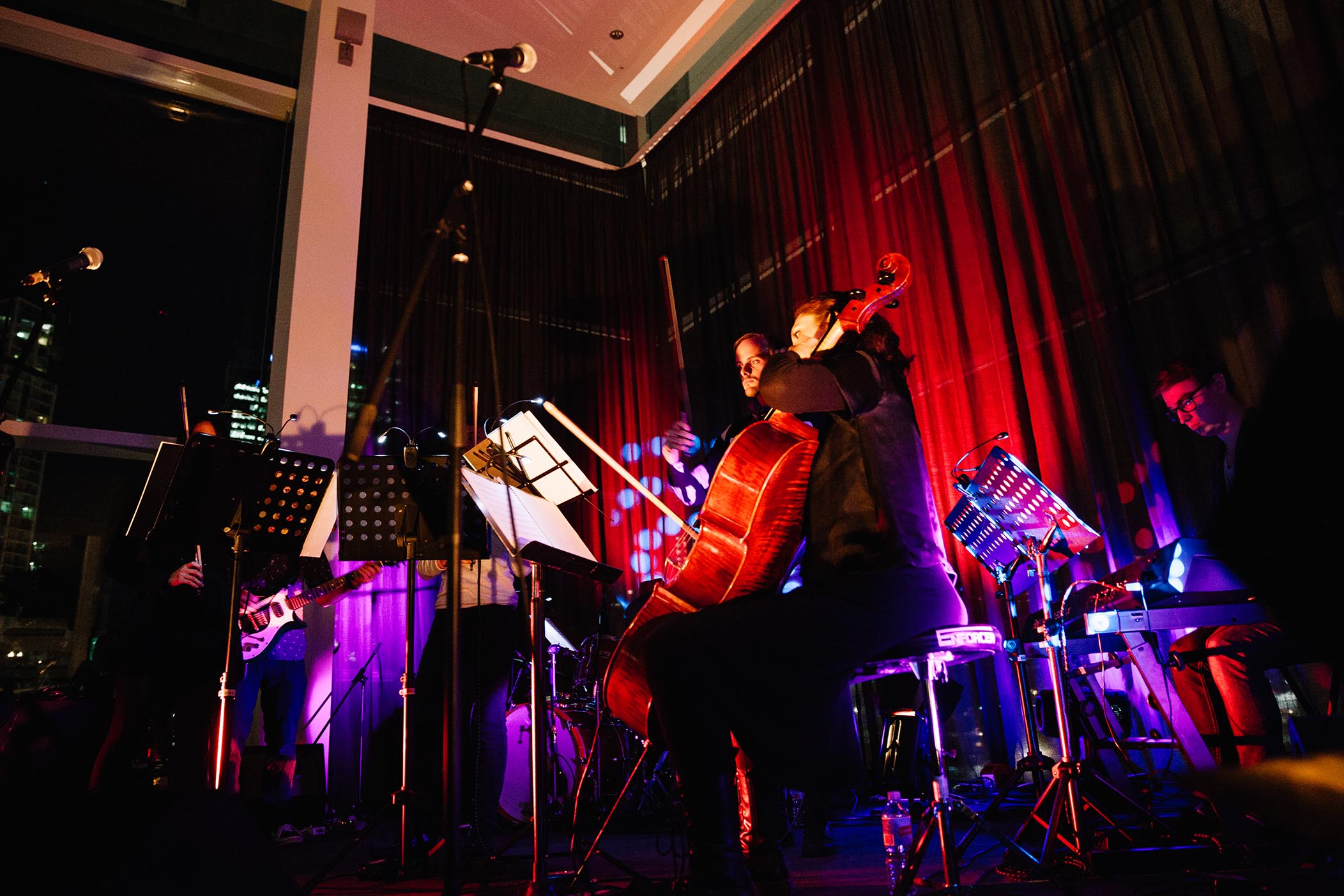 Organiser of DOTS+LOOPS RECOMPOSED: Max Richter's 'Vivaldi Recomposed' & Nonsemble
See the world from a new perspective at QAGOMA. Together, the Queensland Art Gallery and Gallery of Modern Art offer compelling experiences that will move and surprise you. Our two galleries each have their own distinct personalities, but are united in their purpose to share exceptional art.