Description
Family Fun Movie Morning with Dora and the Lost City of Gold!
We will have giveaways and prizes for the best dressed DORA characters that come along!
This is a Fund Raiser event for help with education costs of two lovely children who are currently awaiting child visas to be with their forever family here in Perth.
Please order tickets by the 10th of September if possible to allow for adequate seating.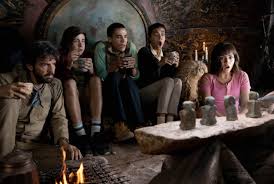 Having spent most of her life exploring the jungle with her parents, nothing could prepare Dora for her most dangerous adventure ever: high school. Always the explorer, Dora quickly finds herself leading Boots, Diego, a mysterious jungle inhabitant, and a ragtag group of teens on a live-action adventure to save her parents and solve the impossible mystery behind a lost Inca civilization. Written by Nick Moreau
https://www.youtube.com/watch?v=gUTtJjV852c&fbclid=IwAR0oIIC_FcK3597IpygxPkDLbgfWtZA7vY3k8aBnqBf7mcc4JLE4YnpP5bs&app=desktop