Doorways to Conversations with Women & Girls about Alcohol and Substance Us...
Description
The Drug Education Network (DEN) is proud to host a full days training with Nancy Poole, Director of the Centre of Excellence for Women's Health in Canada titled; "Doorways to conversations with women and girls about alcohol and substance use".
Do you work with women and girls? This is a unique opportunity for health, community, social care and alcohol and other drug practitioners to learn more about effective prevention and early intervention strategies for women and girls. The training examines how evidenced informed approaches to brief intervention with women, girls and their support networks can be linked to awareness campaigns, low risk drinking guidelines, sexual health interventions, anti-violence work and well as substance use treatment,
Your trainer for the day is Nancy Poole, Director of the Centre of Excellence for Women's Health in Canada, and the Prevention Lead for the CanFASD Research Network. Nancy works with governments and organisations in Canada and internationally to advance trauma-informed and gender transformative approaches to policy and service provision and has recently completed her fifth book with co-author Lorraine Greaves, entitled "Gender Unchained: notes from the equity frontier".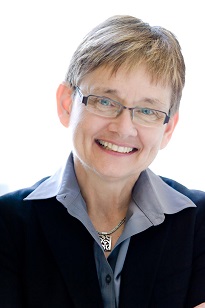 Cost for this gender transformative practice training is $185. Full payment required on registration. If you would like to pay via invoice, please email your details to admin@den.org.au .
Cancellation allowed up to 7 days prior to the event. Due to costs involved in organising the event, no refund is available within 7 days of the event although please contact us if you wish to arrange for someone to attend in your place.
For any queries about this training, please contact Marion Hale at marion@den.org.au or on Ph : 1300 369 319.