Description
The Indigo Project & We're All Going To Die present
DON'T FEAR: DEATH IS HERE
What do fear most?
The magpie in your local park? Quitting your day job? Farewelling a loved one?
Stress less friends. We're All Going To Die and The Indigo Project are here to help thwack fear in the face. Don't Fear: Death Is Here is a multi-level intimate experience that explores the beauty of death and its ability to shift our perspectives. Grab a drink on us and be lead through a two-hour immersive journey of film, installations and conversation that will leave you laughing, crying and living fearless.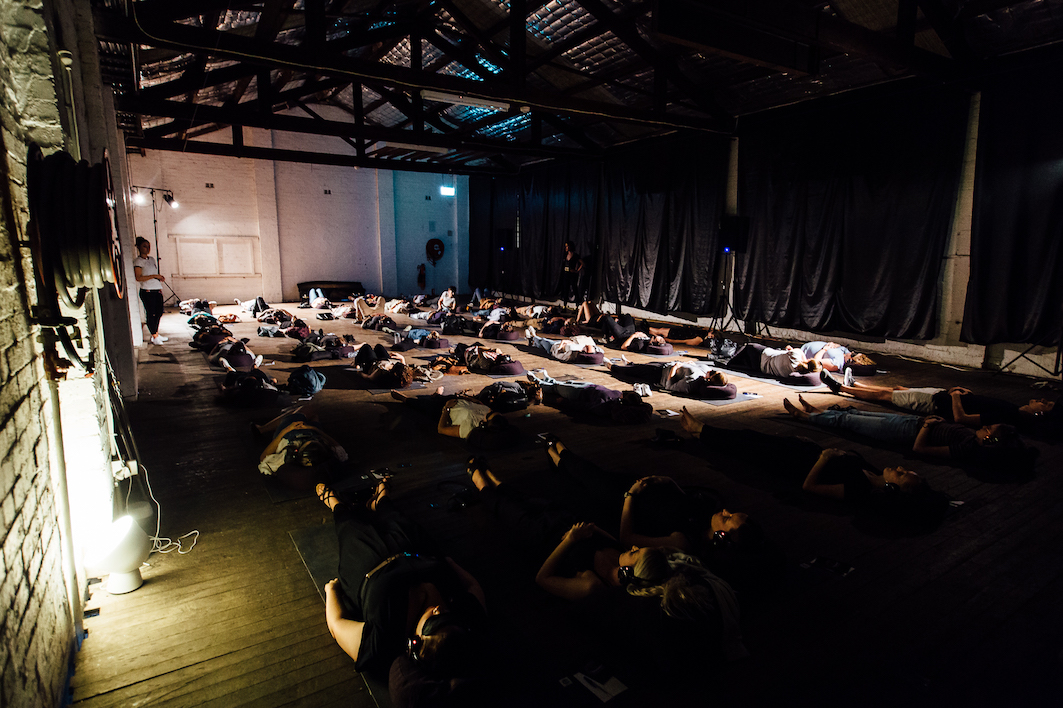 GROUND FLOOR: FIRST STOP FEAR
First Stop Fear is a basement hideaway where you and fear will become intimately aquainted. Grab a beer and settle in for the night for Sydney's second-ever screening of Stefan Hunt's short film We're All Going To Die, then take a whirl with fear in an interactive experience.
FIRST FLOOR: THE DEATH EXPERIENCE
What would happen if you died today? Premiering at We're All Going To Die Festival in late 2017, the Death Experience is an immersive, soundtracked journey through life and death by The Indigo Project, experienced laying on the floor, in darkness. You'll never look at life the same way again.
ROOFTOP: THE OPENING
Art and conversation under the stars as we let the evening's experiences settle in and set the tone for tomorrow.
ARE YOU READY TO FACE YOUR FEARS?
**Experience runs for approximately two hours and includes two beverages.