Dominion Conference "Occupy" Brisbane 2017

Thursday, August 24, 2017 at 7:00 PM

-

Saturday, August 26, 2017 at 10:00 PM (AEST)
Event Details
 DOMINION CONFERENCE 2017 "OCCUPY"
Make plans early so you don't miss out on DOMINION CONFERENCE 2017 "OCCUPY" it's going to be amazing.
This year we are extremely blessed to have Bishop Joseph Mattera as our guest speaker along with Apostles Greg & Julie Bailey and Pastor Brad Power.
2017 is a new season for us all with new boundaries & a new way of doing things. It is a year of victory and seeing unfulfilled promises coming to pass.
There will be a release of not only the spiritual like we've never experienced before but also to the marketplace through entrepreneurs Bishop Mattera & Pastor Power
The kingdom teaching will take us to a new level of learning to own & occupy our new boundaries, while challenging us to the marketplace & community in Jesus Name.
We have left the high places unoccupied for far too long. It's time to take our places where the Lord is positioning us. Allow Him to seat you or position you in the high places next to Christ Jesus. 
This is a conference that will have something for everyone. There will be an anointed & gifted panel of guest speakers that will impact us through their revelatory messages releasing their anointings and keys to whatever you are searching for.
For Personal Prophecies at Conference
For all personal prophecies throughout the conference, and registered delegates on Day 2, please remember to bring your recording device with you.
You will need an email address.
If you don't have an email address or one available to you, you will need to bring a recording device as we do not mail out the prophecy.
Thank You
Dates 24th - 26th August 2017
Schedule
Day 1
7.00pm Opening night (open to public)
Day 2 and 3
8.30am Registrations
9.00am Session 1
10.30am Morning Tea
11.00am Session 2
12.00pm Break
12.15pm Session 3
1.15pm Lunch & Dinner Break
7.00pm Night Meetings (open to public)
For Night Meetings
Free Entry & an Offering will be taken
Speakers
...............................................................................................................................................................................................................................................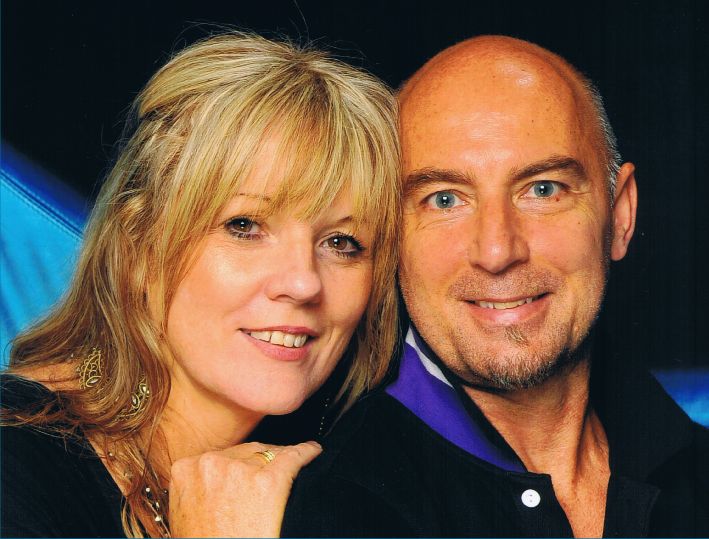 Prophets Greg and Julie Bailey - empowering you to reach new levels of faith and revelation
        Greg & Julie Bailey are the Directors of Christian International in Australia and New Zealand, the Senior Ministers of Eaglenet Itinerant Ministries and the Apostles of Forever Church in Brisbane.  Greg and Julie both bring powerful and relevant messages and prophetically minister with passion to see individuals, churches and businesses reach their God given destiny.  They have the ability to communicate the future plans and purposes of God with incredible accuracy.  Every year Greg and Julie minister around the world activating the identity, anointings and callings of God in people's lives.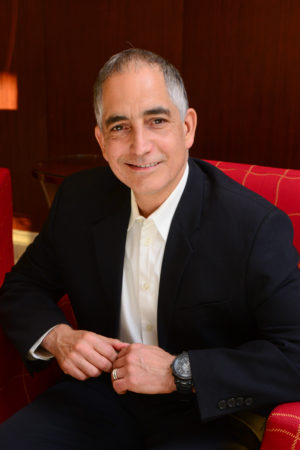 Bishop Joseph Mattera

 Joseph mattera is an internationally known author, futurist, interpreter of culture and activist/theologian whose mission is to influence leaders who influence nations. He leads several organisations including "The United States Coalition of Apostolic Leaders" (www.uscal.us). He also has a blog on Charisma magazine called "The Pulse". To order one of his books or to subscribe to his weekly newsletter go to www.josephmattera.org.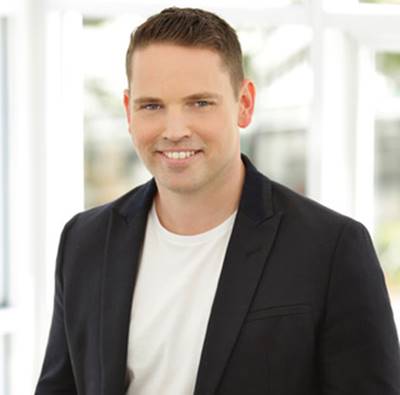 Pastor Brad Power
Brad is the Senior Pastor of Forever House in Brisbane. He and his wife Sarah pioneered the Church in 2010 and have been involved in ministry and leadership in the Christian International Ministries Network for the last 10 years. Brad and sarah have been described as the new generational leaders in the Church today.
Brad is engaging and impacting communicator and leader. He has a heartbeat to see every individual identity, activate and walk out their purpose and calling. His natural coaching and practical leadership style empoers people to increase their personal level of effectiveness and position themselves to positively impact their community and the marketplace. Brads desire is for people to be loved, empowered and inspired for greatness.
Brad is a successful corporate speaker, trainer and coach and works as a trusted advisor with CEO's, Business Leaders & their teams internationally as well as at home in Australia.
Brad and Sarah have been married for 10 years and have a 3 year old daughter, Zara and another baby girl arriving soon.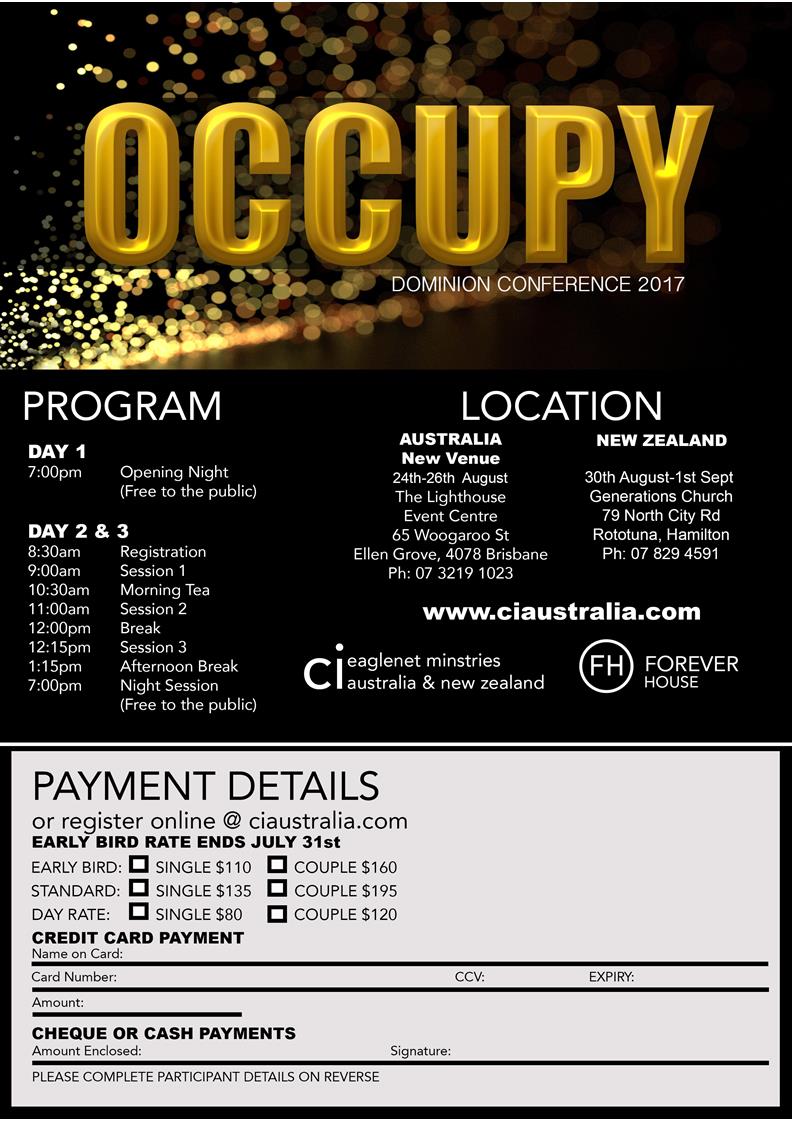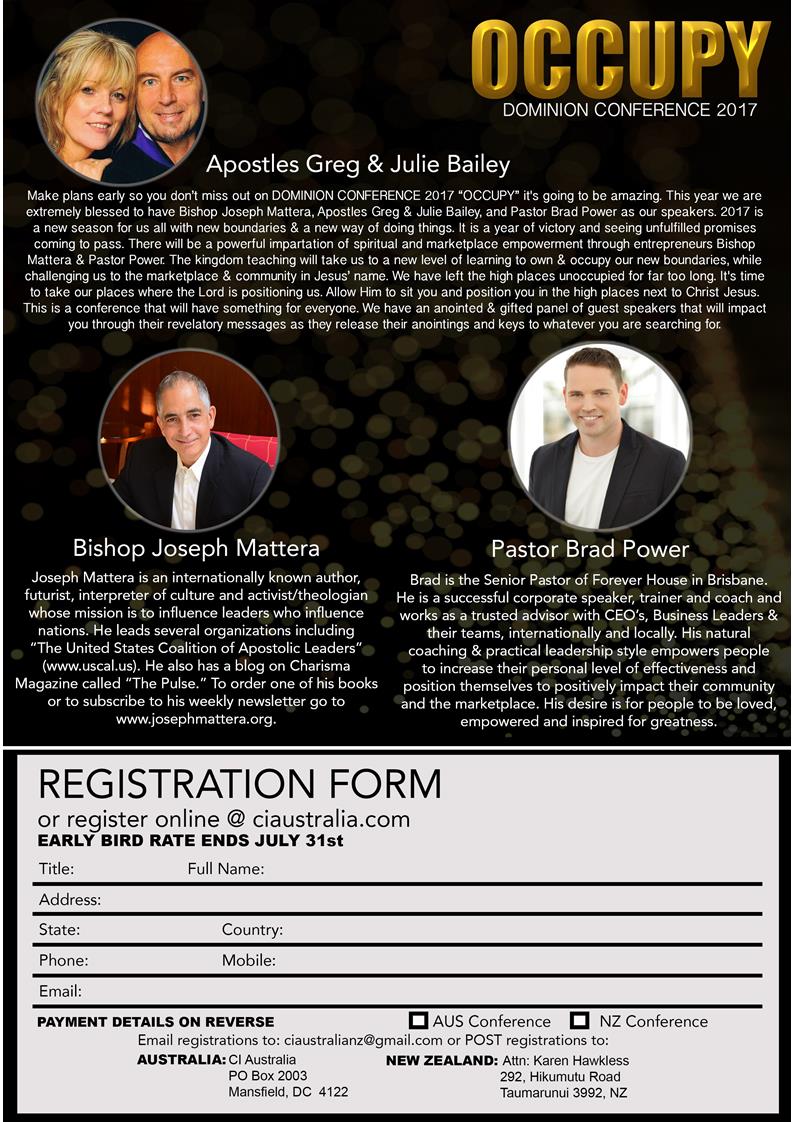 When & Where

The Light House Event Centre
65 Woogaroo street, Ellen Grove
Brisbane, Queensland 4127
Australia

Thursday, August 24, 2017 at 7:00 PM

-

Saturday, August 26, 2017 at 10:00 PM (AEST)
Add to my calendar