Location
Hume Global Learning Centre
1093 Pascoe Vale Road
Broadmeadows, VIC 3047
Australia
Description
Dominating Your Niche
In almost every market niche there's a dominant player; who is top-of-mind for buyers; whose brand generates the most revenue and the biggest market share; who leads product or service innovation and who forces competitors to play catch-up.
Other companies seem to try just as hard…and still come off second-best.
What do the winners do differently?
This 4 hour workshop, facilitated by renowned business growth experts Roaring Success, will examine the issues driving market dominance.
This session is not a lecture. It requires active participation from attendees.
Participants will work through exercises aimed at answering important questions about their markets; their competitors; their business. And they'll learn to use new tools to turn those valuable insights into their own Competitive Strategy to accelerate growth.

Take the first steps to dominating your niche.
Brought to you by AusIndustry (Entrepreneurs' Program), Hume City Council and AMTIL.
Benefits of Attending
In addition to the value of taking part in the workshop, delegates will also benefit from:
A pre -workshop survey to gauge each business' current capability.
- Results help the facilitators customise workshop content, and
- Provide a benchmark from which participants can measure improvements.
One copy of the book "Dominating Your Niche" for each participating business.
Optional 1 hour confidential consultation after the workshop.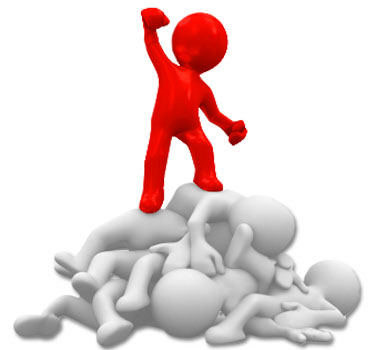 The Presenters
Mr Chris Thomson - Director, Roaring Success
Master of Marketing, Monash University Certified Management Consultant (CMC), IMC Certified Practising Marketer (CPM), AMI

Mr Steven Wood - Director, Roaring Success
MBA, Cranfield University, UK BSc, Mechanical Engineering with German Certified Management Consultant (CMC), IMC