Description
Kylie Kaden, Petronella McGovern and Felicity McLean talk to Karina Kilmore-Barrymore about how home and family can be a cauldron for crime, bringing with it abductions, incarcerations, infidelity and missing children – even in the apparent safety of small rural and coastal towns.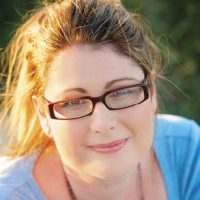 Since being plucked from the Penguin Random House slush pile, Brisbane writer Kylie Kaden has become one of its internationally published authors. Her breakthrough debut novel, Losing Kate (2014), was followed by another critically acclaimed suspenseful read, Missing You (2015) and now The Day the Lies Began, a domestic noir-thriller that explores one of her favourite themes: why good people do bad things. The crux of the mystery goes back to the day of the Moon Festival. Secrets, she says, have a habit of rising to the surface, especially in small towns …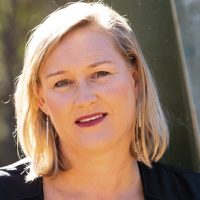 In Petronella McGovern's debut novel, Six Minutes (Allen & Unwin), Lexie Parker dashes to the shop for biscuits, leaving Bella in the safe care of the other mums in the playgroup. Six minutes later, Bella is gone. As police and media descend on the tiny village on the outskirts of Canberra, relationships start to fracture … Liane Moriarty says Six Minutes is: 'Impossible to put down. Full of twists and turns you won't see coming!'
Felicity McLean's debut novel, The Van Apfel Girls Are Gone (HarperCollins Australia), is described as The Virgin Suicides meet Picnic at Hanging Rock. In 1992, three Van Apfel sisters mysteriously disappeared in the bush during their school concert. Did they run away? Were they taken? Years later their friend Tikka returns home and tries to uncover what happened.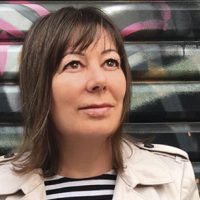 Karina Kilmore-Barrymore has written three non-fiction books and is a former book editor and ongoing book reviewer for News Corp. Her debut newsroom suspense novel Truth Untold (Simon & Schuster) is due out in March 2020.
Dinner upstairs from 6.30pm (bookings not necessary); men or 'brothers-in-law' welcome.
Sun Bookshop stall: members receive a 10% discount
Additional information: Carmel Shute 0412 569 356 admin@sistersincrime.org.au; www.sistersincrime.org.au
Organizer of Domestic noir goes bush
Sisters in Crime Australia is a 500+ member strong organisation promoting and supporting women crime writers across all genres. Sisters in Crime Australia currently have chapters in Melbourne, Sydney, Adelaide, Perth and Brisbane. Sisters in Crime has no paid staff or funding – just keen volunteers! Sisters in Crime Australia hosts a busy yearly calendar of events including interview panels, debates, book launches, quiz nights and tours of places such as the Victorian Institute of Forensic Medicine and the Victoria Police Museum. Events are open to members of the public. Men or 'brothers in law' are welcome to attend events and join. Checkout our website, follow us on Facebook, Twitter or Instagram and join our newsletter A Stab in the Dark email list to keep up with our current events.