Event Information
Location
Online via Zoom
Australia
Description
Libraries of the ATN 'Research Impact' webinar series, Topic # 2
---
DOIs and other identifiers that enhance research impact
Presented by: Natasha Simons, Senior Data Management Specialist, ANDS
At this webinar, Natasha will discuss how to maximise research impact using DOIs and other identifiers. Natasha will explain the importance of persistent identifiers and how they support research. You will learn about:
Digital Object Identifiers (DOIs)
Direct link to publication
DataCite search
DataCite statistics
ORCIDs
International Geo Sample Numbers (IGSNs)
RAID
Please join Natasha as she explores DOI search portals and demonstrates how to use your ORCiD to create an Impact Story profile.
---
Online location:
The webinar will be conducted via Zoom.
Join from a PC, Mac, iOS or Android: https://qut.zoom.us/j/258938379
Meeting ID: 258-938-379
Alternative access methods listed below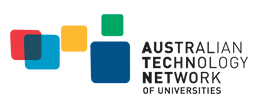 ---
Alternative access
iPhone one-tap (Australia Toll): +61280152088,258938379#

Telephone:
Dial: 9666 (from a QUT desk or Meeting Room phone) or +61 2 8015 2088
Meeting ID: 258 938 379
International numbers available: https://qut.zoom.us/zoomconference?m=5zGNYDQVCXza4sDUk-gx8iRf5oc9BfDB
H.323/SIP room system:
Dial: +61 2 6222 7588
SIP:7588@aarnet.edu.au
H323:258938379@182.255.112.21 (From Cisco)
H323:182.255.112.21##258938379 (From Huawei, LifeSize, Polycom)
162.255.37.11 or 162.255.36.11 (U.S.)
Meeting ID: 258938379
Date and Time
Location
Online via Zoom
Australia