Doing Politics in Asian Australia: A Community Forum
Description
Brought to you by the Asian Australian Studies Research Network (AASRN), and UTS Faculty of Arts and Social Sciences (FASS).

What do Asian Australians think about politics in Australia? What are the social issues that matter to them? And what is the role of civil society in mobilising these communities?

The event will kick off with Asian Australian panelists from a diverse range of professions, followed by an open community forum. Please RSVP by Friday 12 July to secure your spot, and be part of a vital conversation.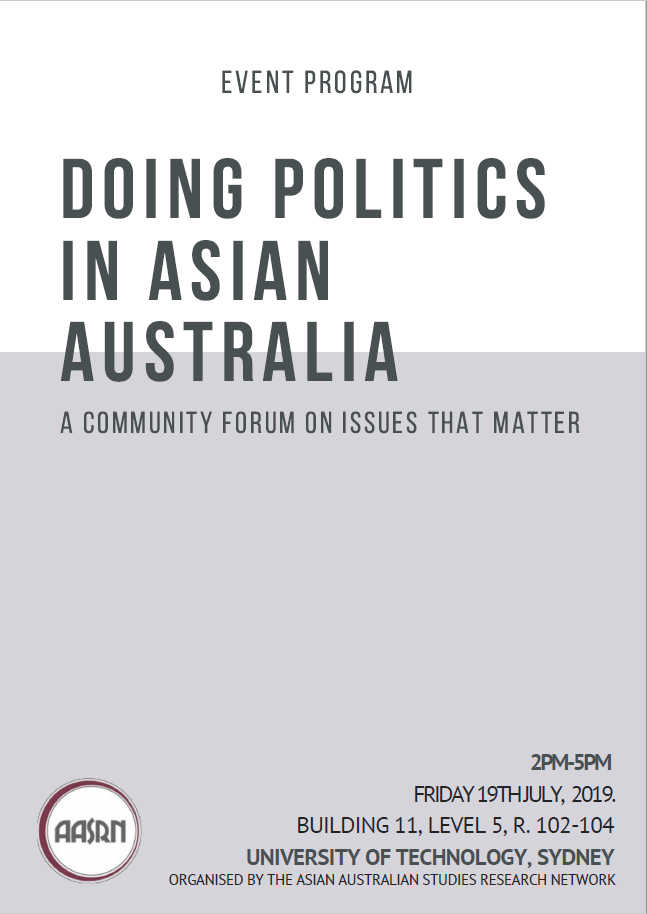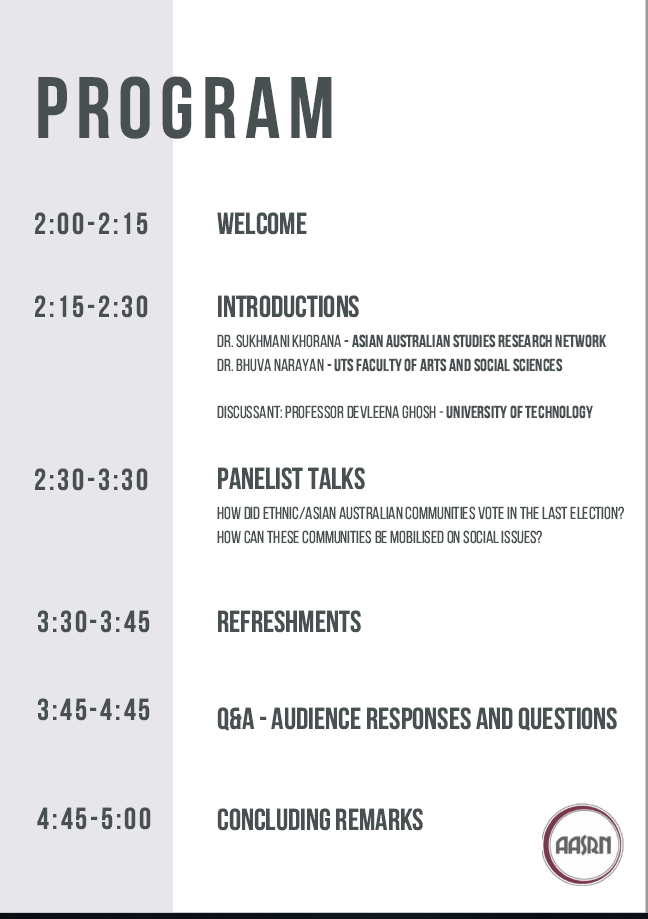 Getting to UTS, Sydney:
Map: https://maps.uts.edu.au/map.cfm
Directions: https://maps.uts.edu.au/directions.cfm