Description
The most fun you can have on four legs! Agility is a dog sport in which a handler directs their dog through an obstacle course in a race of speed and accuracy. It's also heaps of fun, and a great way to bond with your dog and teach them valuable obedience skills. Owners find that agility increases their dog's motivation and enthusiasm to learn, boosts their confidence, and gives them both a fun workout!
9:00am - Agility 1 (Beginners)
For beginners who haven't tried agility before, or novices who want to review the various obstacles. Previous obedience training is not required, we will work the dogs on leash and learn obedience and agility skills through games and fun drills. Class runs for one hour. Dogs should be at least 9 months old before trying agility, for the health of their growing bones and muscles.
What to bring to class:
Flat buckle collar/martingale collar/harness and a leash for your dog. No retractable leads will be permitted.
Treats! Bite-sized to reward your dog as we train.
For your first class, please bring a copy (or a photo on your phone) of your dog's current vaccination certificate.
Do no feed your dog for at least 2 hours before class. Exercising on a full stomach can be dangerous for dogs and can lead to bloat or torsion.
Location:
Belvedere Amphitheatre near Woollahra Gates. Number 20 on this map.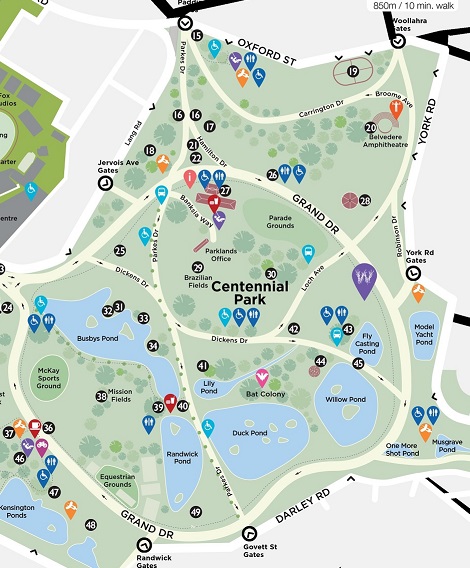 To view our privacy policy, click here.