Doctor of Physiotherapy Mini Congress | 30 April - 1 May
Location
Bond University
14 University Drive
Princeton Room | Level 3 | Building 6
Robina, QLD 4226
Australia
Description
Doctor of Physiotherapy Mini Congress | 30 April - 1 May, 2019
Tuesday 30 April | 12.30pm - 8.45pm

Wednesday 1 May | 12.30pm - 7.30pm
The Doctor of Physiotherapy Mini Congress at Bond University will showcase both 'The Future of Physiotherapy' and its research projects completed by the graduating students of 2019.
Keynote Speaker | Tuesday 6.40pm - 7.10pm:

Invited Keynote Speaker Professor Gwendolen Jull will be presenting on "Clinician and Researcher Linkage". This presentation will focus on the translation of relevant evidence into Physiotherapy practice and highlight the good, the bad and the evil when implementing research into practice.Gwen Jull is a Professor Emeriti in Physiotherapy at The University of Queensland. Her clinical and research interests are in cervical spine disorders including headache, mechanical neck pain and whiplash. Her research focussed on quantifying the dysfunction in the cervical motor and sensorimotor systems as a basis for therapeutic exercise.
Keynote Speaker | Wednesday 5.40pm - 6.25pm: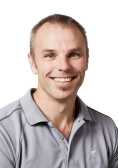 Invited keynote speaker Associate Professor Gavin Williams will be presenting on "The rehabilitation of gait disorders, current evidence, the past mismatch between the muscle requirements for walking and the exercises prescribed, and future directions".
Gavin is an Associate Professor of Physiotherapy Rehabilitation and works clinically in a neurological rehabilitation unit as well as having a research role. He has previously developed a program to teach advanced gait and running skills to people with neurological injuries and within his Post-doctoral Research Fellowship focusing on the assessment, classification and treatment of mobility limitations following traumatic brain injury.

Attendance
For attendance and catering purposes registration is required. We also encourage you to forward the details to key colleagues in your team/organisation.
Registration options include the entire event, a single day or selected sessions.
Please click here to view the 2019 Doctor of Physiotherapy Mini Congress program.
For more information, please contact:
Dr James Furness Assistant Professor of Physiotherapy
Faculty of Health Sciences & Medicine
Phone: 07 5595 3354
Email: jfurness@bond.edu.au
Proudly sponsored by