Do Work You Love: A Practical & Fun Career Change Workshop
Mon 24 October 2016, 5:00 PM – 9:00 PM AEDT
Description
Life is short. Do work that matters to you.
Wanting to make a more positive impact on people and the planet in our work is an increasingly common motivation for career change. But how you go about discovering, understanding and building a more impactful career takes time. Reinventing your career is hard. 
Together with your facilitator Luke Campbell, we've put together a career change program that drives to the core of what it is that we are after.
If you are looking to learn about the diversity of different paths you can take into a more connected career and what your first, or next steps, might be then join us.
The goal of the day is to broaden your understanding the 21st-century career paths and look at how you can explore a big, complex problem and find ways to make steps in the right direction. The night will be a mixture of talks, workshops and discussion groups. The outcome will be inspiration, contacts, and a plan for your next steps.
What is the agenda?
Escape Lesson #1: Your mind is not your friend - the psychology of stuckness
Escape Lesson #2: Turn your blockers into to-do'ers
Escape Lesson #3: Self-knowledge and the 1-minute strengths finder
Escape Lesson #4: Don't follow your passion - follow you curiosities
Escape Lesson #5: Power of community & weak ties
Escape Lesson #6: Start before you're ready


---
The workshop covers the following:
What isn't working for me in my career?

What type of life do I want to lead?

How do I work out what I really want to do?

What is holding me back?

How do I overcome my fears?

How do I come up with a plan that excites me?

What are my more entrepreneurial options?

What strategies will help me to build my dream job?

How do I create opportunities on my own terms?

How do I manage the money question?
---
The workshop is facilitated by:

Luke Campbell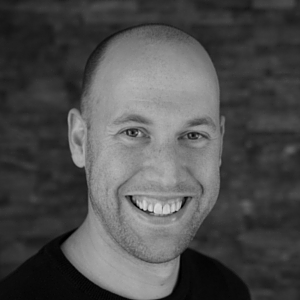 Luke is the Founding Director of The Learning Path, Director with Flexible Training Solutions and an active member of the Australian Army Reserve. He is also a dedicated entrepreneur, educator and thought leader for a career change.
Haveing created numerous successful business, Luke attributes his success to the concept of the 21st-century career connecting people to their passions and curiosities.
Luke escaped a job in the corporate world many years ago for a more connected career. He never returned and is now building The Learning Path in Australia. Today, Luke is also involved in helping socially focused businesses succeed. He is on a personal mission to connect 100,000 people to work that matters to them.
His core belief? "We all deserve to do work that we love".
---
FAQs
Where can I contact the organiser with any questions?
Contact information for The Learning Path is below - we are best reached on our email (info@thelearningpath.com.au).
Is my registration/ticket transferrable?
Yes, just get in contact with us if you need to make changes using the email above.
Can I update my registration information?
Yes, this can be changed on Eventbrite. However, if you are having trouble please get in contact.
Is the event catered?
Yes, refreshments will be arranged to sustain your action fueled experience.