Do women really need help to progress?

Wednesday, 26 September 2018 from 6:00 pm to 8:30 pm (AEST)
Event Details
Gender equality is a tricky topic. Organisations and leaders know the conversation is important, but healthy discussion can be mired by political correctness, kneejerk responses or a hesitancy to engage at all. It's time to talk about this issue.

It's time to review the data, share the research and encourage robust discussions that lead to real action. Join for an evening of conversation with our guest Anneli Blundell (aka the People Whisperer!) who will lead us through her latest whitepaper which explores the issue of gender equality in the working world by looking at the 5 invisible forces that shape women in leadership:

•    The system is stuck: bias, babies and boys' clubs
•    Social backlash and double-binds: Women are damned if they do and damned if they don't
•    Waiting for permission, perfection and a tap on the shoulder
•    Women against women: The enemy within
•    Men don't feel the effects: How power blinds us

Come take a practical look at women in the workforce, join the discussion, open up perspectives, challenge assumptions, and be drawn into an active stance on moving the needle forward. Let's discuss; let's debate; let's bring this topic to life in a room of your peers, and learn from each other. Let's make a real difference by exploring practical solutions and having real conversation about what is happening, what's not happening and what we can all do individually, and collectively, to shift the dial on gender equity in the workplace.

Our guest - Anneli Blundell, People Whisperer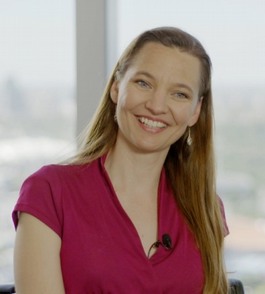 Anneli is an author, speaker and communication expert who helps her clients improve their communication, influence and engagement. She's obsessed with decoding people dynamics for improved performance and specialises in interpersonal intelligence - the ability to understand and navigate the people dynamics in a given situation.

Many of our ODA community will know Anneli from her past participation as an ODA member; we're delighted to welcome Anneli back as our special guest for September.


When & Where

Graduate House
220 Leicester Street
Carlton, VIC 3053
Australia

Wednesday, 26 September 2018 from 6:00 pm to 8:30 pm (AEST)
Add to my calendar
Organiser
Organisation Development Australia (ODA), incorporated in 1999, is Australia's longest standing not-for-profit, professional association in the field of organisation development.
We foster a welcoming environment to give you the opportunity to share experiences and grow through the richness of interactions with like-minded colleagues.  ODA enables you to network and learn with others interested in organisation development, and offers a distinct professional development experience.
We pride ourselves on being unique – we are not traditional or bureaucratic and there are no sales pitches going on when we get together! ODA is experiential, fun, welcoming and hospitable. We are keenly interested in our members and what they bring.
ODA aims to actively contribute to the development of humane and effective workplaces through our focus on organisational development. We provide a home for those interested in OD to share, connect and grow in a safe and supportive space for professional development.
At ODA, we're all very different but share a passion for learning, improvement and results – at individual, team and organisational levels. ODA facilitates collaborative learning to enhance the practice of OD across the many workplaces we are involved in. We bring together the best of organisation development thinking, practices and practitioners in a variety of ways through regular events.
Come join us and discover a welcoming community where you can contribute to building a strong voice for OD in Australia.