DIY Social Media: Doing Your Own Social Media Marketing Without Spending Lo...
Description
Social media coverage can really boost awareness of your business. However for the bulk of entrepreneurs, keeping this content-hungry beast satisfied is challenging to say the very least.
In this one-hour session, digital strategist and consultant, Trudy Rankin, director of West Island Digital, will help you determine if you need social media to start with and if so, how to manage the never-ending demand for content and to minimize your time in the social media jungle … and all without the help of a social media expert.
She will leave ample time to answer questions.
About Trudy Rankin
​Trudy has been working with ICT and digital technologies for more than 15 years. She has lived and worked in the US, Hong Kong, New Zealand and Australia. Trudy has experience with micro-businesses, as well as management experience in a corporate environment. This experience includes 7 years in Chief Information Officer-type roles.
RSVP now to secure your spot!
About Hub Australia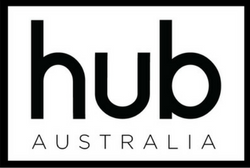 Hub Australia is Australia's largest network of coworking spaces for growing small businesses. With beautiful spaces, business learning and wellness events, and flexible memberships, Hub provides workspaces that love people.
---
Newsletter
When registering for any Hub events you will be added to our newsletter for updates and events. You can unsubscribe at any time.