Divine Feminine Codes of Light Retreat

Wednesday, 22 August 2018 at 9:00 am

-

Tuesday, 28 August 2018 at 12:00 pm (India Standard Time India Time)
Event Details
Divine Feminine Codes of Light Retreat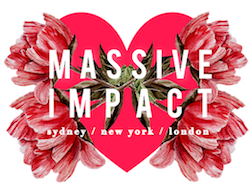 Peedam, India
Dates

:

                      

22nd – 28th August 2018
Retreat Venue:         Sripuram Ashram, Peedam, Thirovanamalakioda, India
Massive Impact is an entrepreneurial women's community whose mission is to influence, impact and inspire successful women to be true to and invest in their unique qualities and translate this into making a massive impact in their own lives, and the world at large.
Why this retreat?
Across the globe, women are being called on the inner plane to align with their soul's lineage and take initiation to access the new order of feminine codes of light and share these wisdoms with the world.
From the team who brought you Massive Impact: The Heart of Self Love, we invite you to join us on this sacred retreat to India to activate your Divine Feminine light codes during the most auspicious time of the full moon; an enduring symbol of the feminine. This is a retreat for only women who are ready to go to the next level in their spiritual awakening and activate their soul purpose.
This retreat has been created specifically to offer sacred initiation to those women who feel a deep calling in their hearts to receive these Divine Feminine codes of light. 
Do you know that you have a guiding light within you?

Do you know you came here for a bigger purpose than you are currently living?
Have you received an intuitive 'hit' on a need to shift direction, but find yourself too busy to follow through?
Do you become frightened about possible negative outcomes, failure, or what other's might think if you were to fully stand in your feminine power?

Do you feel it is your time to reclaim your Divine Feminine Light Codes to activate your soul's purpose?
Why Now?
There is an energetic window in our current yuga (age) for great healing, initiation and activation of the Divine Feminine sweeping the Earth at this time.
You have a unique path that is your soul's calling. 
You won't feel totally fulfilled until all your gifts are recognised and flowing.  To do that, you have stop and take time out of your life and reconnect with your higher feminine self and your fellow women. Our spiritual ancestors would call these timeouts 'initiations'

When we ignore the calling or our soul, our life becomes empty, meaningless and we feel a large part of the self-missing.

Are you willing to be guided by wise women, initiated elders, to a sacred place of deep soul awakening for 7 days to unlock your feminine codes of light so you can serve in a bigger, better way? 

Together we will be accessing the feminine light codes from sacred channels that are opening across the Earth at this time.

As an initiate of these light codes, you will be empowered to align with your souls calling to play your part in the evolution of the consciousness of the planet to bring about greater peace, unity, connectedness and love.
This time to retreat and receive powerful initiations is for you if: 
You feel stagnant, frustrated, stuck, or unmotivated where you are and know you came here to make a bigger impact 

You have been on a spiritual journey for more than 12 months and feel ready to take your spiritual connection to a deeper place

You know something big is coming for you and want clear guidance and direction around it

You are committed to having your higher self-lead your life, and are ready to connect with your Divine Feminine light codes on sacred land 

You are ready for the next sacred initiation to

activate your soul's purpose 
Meet your team
Amrita Anjani
Amrita Anjani is a Soul Purpose Mentor. She is genius at supporting female entrepreneurs business professionals and visionaries, access their feminine essence and align with their greatest purpose to positively influence in the world.
Antoinette:Anandanetti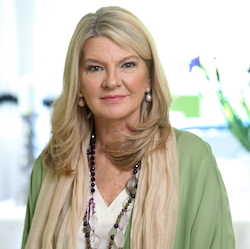 Antoinette:Anandanetti is an inner peace activist. She coaches, mentors, teaches meditation and mantra, writes and speaks about Peace, and helps people find Peace within themselves. 
Shekinah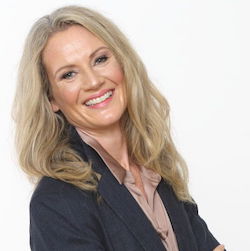 Shekinah is a master healer and teacher specialising in spiritual transformation, facilitating profound activation of the soul and life path.  She is conscious, grounded and loving.
What you can expect
a journey of healing to reclaim your Divine Feminine the power that women over lifetimes of persecution have to be forced to give away in order to survive

you will play your part in healing the deep wound in the collective conscious and the unconscious psyche of women that feels unsafe to express her intuitive nature, her femininity and her power in society

 the inner work of releasing deeply ingrained beliefs of less than to change this story for us and for all women

healing the wound of 'silence' that has for centuries held women in patterns of obedience and subordination

an awakening to your feminine lineage to unlock your story and unleash your feminine power to empower you to speak up and be heard in your service work and in the world

we will be guiding you to connect to the feminine creative life-force in Mother Earth to heal the wounds of the past that prevent you expressing your true nature, your creative force and your wisdom

you will experience deep transformation and liberation from the chains of many past lives of feminine suppression, repression and persecution

you will be guided on a sacred inner journey to access the codes of light within you that will help to illuminate the path of liberation for all women
Who is this for?
Your facilitators are advanced spiritual aspirants with over 80 years of training and teaching between them.  They are passionate about supporting women to access their own innate feminine wisdom and spreading practical esoteric teachings to assist women to have the confidence and clarity, beyond a shadow of a doubt, who she is and her power to help change the world. 

The energy of this retreat will be very powerful and fast moving.
This retreat is not for beginners. You must have a minimum of 12 months of personal and spiritual development experience to be eligible to attend this retreat.
Retreat Investment:
Early Bird Special:   $1691 + GST + booking fee (until 20th July)

Full Price:                 $1,990 + GST + booking fee
(includes: all tuition fees, energetic support, lift and healings during the retreat, daily retreat program, guided meditations, spiritual light code initiations with three Initiated Spiritual Teachers and Master Healers)
(excludes accommodation, airfares, food, transfers)
This retreat is intimate, unique and exclusive   

There are only 20 spaces available
This retreat will sell out fast
FAQs
Are there minimum age requirements to enter the event?
Yes. Minimum age is 21 years.
How can I contact the organiser with any questions?
Email us at hello@anjanivenusia.com 
What's the refund policy?
30-day refund available only in the event of illness where a medical certificate is provided.

When & Where

Sri Narayani Peedam
Sri Puram
Thirumalai Kodi
Vellore, Tamil Nadu 632055
India

Wednesday, 22 August 2018 at 9:00 am

-

Tuesday, 28 August 2018 at 12:00 pm (India Standard Time India Time)
Add to my calendar