Diversity & Inclusion Approaches with REAL 'cut through' and Metrics that M...
Description
Diversity & Inclusion Approaches with REAL 'cut through' and Metrics that Matter.

Presented by

Fiona Krautil & Wendy Lundgaard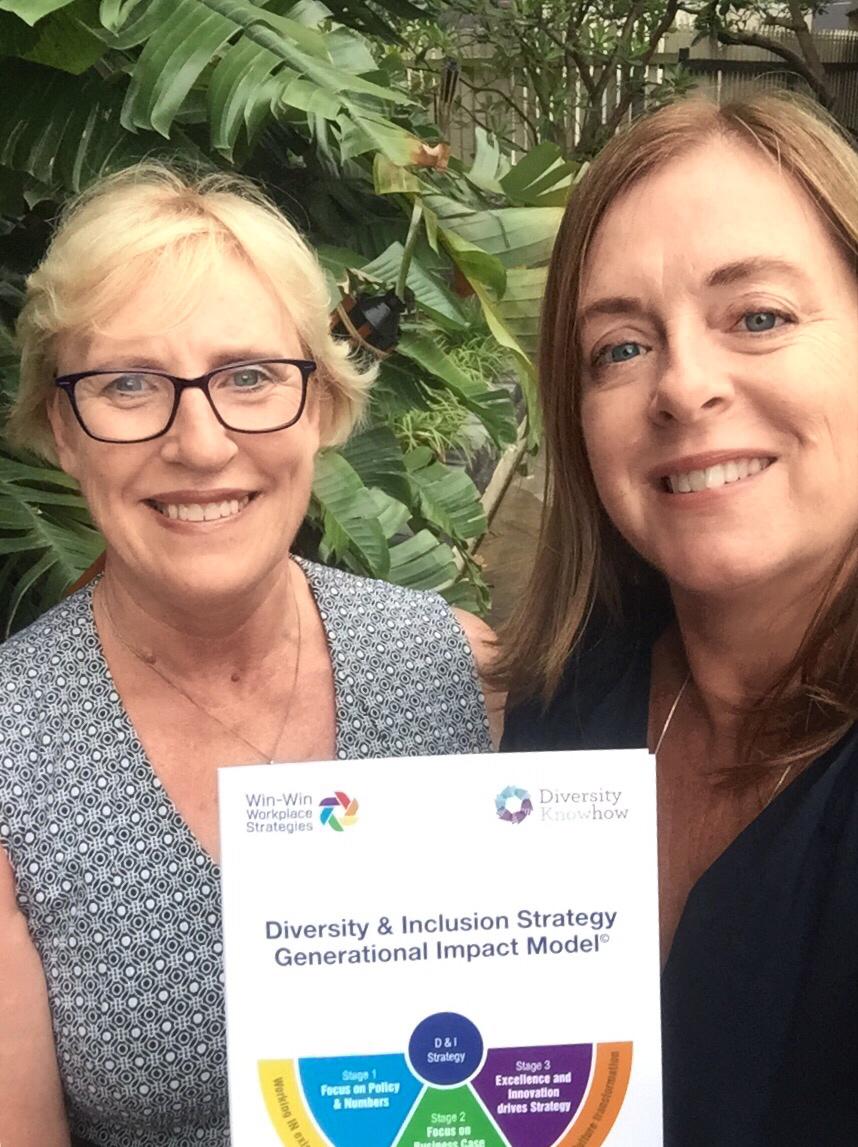 Diversity & Inclusion Approaches with REAL 'cut through' and Metrics that Matter.
It is time to re-think how to design a robust Diversity and Inclusion approach and interventions that deliver long term measurable impact against your people and business strategies, and help you get real traction.
Drawing from their client research and extensive D & I strategy and training experience, Fiona & Wendy will share their D & I Generational Impact Model© providing you with a practical and clear roadmap to:
assess your organisation's current D & I cultural maturity and impact

achieve greater consistency of practice and deliver high performance

identify your critical 'next steps' to leverage your workforce diversity

implement and measure your system and culture change and get tangible outcomes through your D&I Strategy.
Key learning areas include:
Developing the right strategy balance between diversity & inclusion

Clarifying your main objectives and cutting through the 'noise' of benchmarking that too often delivers mediocrity through a tick box compliance approach

Sourcing targeted demographic data and implementing suitable performance indicators to drive accountability and make strategic decisions

Tracking mindset shifts, systems and behavioural change, transforming your culture

Measuring success through an overall organisational measurement vs success of individual initiatives

Creating the space for new diversity & inclusion conversations (during the session) that engage and mobilise your leaders and staff to take action
An interactive session with plenty of practical actions and takeaways. A must for advancing your D & I initiatives beyond numbers!
About Our Speakers
Fiona Krautil
Fiona is Founder and Principal of Diversity Knowhow; a specialist diversity and inclusion practice. Drawing on her extensive leadership, change and practical D & I experience, she assists her clients to shift the dial to increase diversity, organisation capability and performance. Fiona is a certified member of the AHRI Inclusion & Diversity Reference Panel and a 2018 AHRI awards judge. Her leadership roles have included Head of Diversity & Inclusion at University of Sydney, ANZ Bank, Director of the Equal Opportunity for Women in the Workplace Agency Westpac, Esso, and Department of Agriculture. In 2014 Fiona launched her latest book "Diversity Unplugged – how leading CEOs champion workplace inclusion".
Wendy Lundgaard
Wendy is Principal Consultant of Win-Win Workplace Strategies P/L, a bespoke consulting firm focused on enhancing people practices and workplace culture through leadership and team development and D & I strategy. Wendy is a pioneer in Australia on translating unconscious bias awareness into intentional actions to promote fairness and inclusion. Prior to consulting Wendy held in-house HR leadership roles in a number of male dominated industries. She is a current assessor on the Telstra Business Women's Awards. Wendy will again be presenting at the International Diversity in Organisations, Community and Nations conference, in Greece in June, her topic: The Inclusion Elixir: Making Diversity Work at Work
Event Time:
12:00 - 12:30 pm Lunch and networking (optional)
12:30 - 1:30pm Presentation & Discussions
1:30 - 2:00pm Q & A
Cost: Free for EEON 2018 Financial members, $50 non-members - we invite you to join as a member on the day, however you will need to purchase a ticket to this event prior to arrival.
Please let us know in advance if you have any dietary or accessibility requirements.
Please note, by purchasing tickets to this event you will be added to the EEON mailing list. If you do not wish to receive communication from us, email info@eeon.org.au You can unsubscribe from our newsletters at any time.
With thanks to our sponsors: