Celebrate the new financial year at the best Business Sundowner in town!
About this event

There is no better way to round up your business quarter than with stylish canapes, great conversation and like-minded business owners looking to nurture relationships and open the door to more possibilities.
By spending time with people in a relaxed networking environment, you get to know them better, and your connections grow stronger. Personable one-on-one networking opportunities could open the door to further possibilities. District32 Quarterly Business Sundowners give you the chance to do that.
It is not what you know that counts in business but who you know and who you can partner with that propels success. So why not grasp the opportunity to build a bulletproof network while enjoying a drink and delicious canapes within a stylish city setting?
If you haven't attended one of our events yet, book now, and we'll ensure a personal welcome and introduce you to members when you arrive.
We look forward to seeing you at our next Quarterly Business Sundowner on Friday 23 July at Empire Bar from 5:30 pm to 7:00 pm. Mingle with members, peers, and guests, all passionate about leveraging relationships. Canapes and one drink included.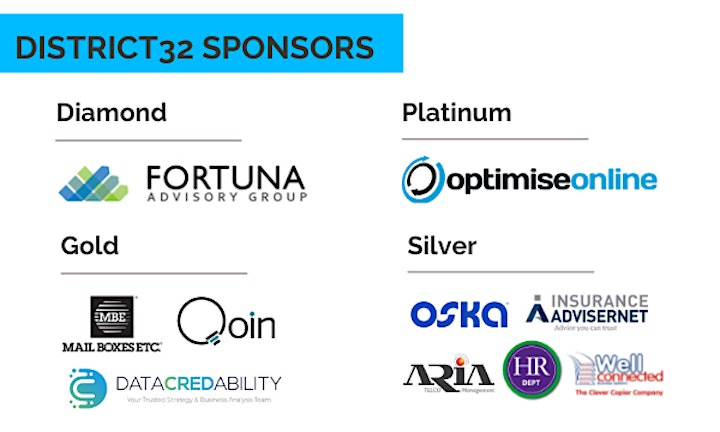 IMPORTANT NOTE: District32 is a business growth company, and we want to work with driven and ambitious business owners who we can help. Please Take our Growth Readiness Quiz HERE (rate you and your business in 9 areas) and book a welcome call at the prompt. This way, you will know what to expect at our events and also whether we are the right fit for you.
ALSO NOTE:
No refunds will be issued for cancellations made less than 48 hours before the event.
In the event of lock-down all events will be held online.
Organiser of District32 Quarterly Business Sundowner - Fri 23 July