Remember that people do business with people they know, like and trust.
About this Event
Deep Dive into Business Relationships and Partnerships
Join us in our Super-Group sessions, where we deep dive into each other's business(es) and learn more about how we can work together to leverage and commercialise our relationships. Meet other local business owners in your area who are passionate about developing their business acumen and expanding their business.
Each District32 local circle event offers members and guests the opportunity to pitch their business to other ambitious business leaders looking for collaboration and partnership opportunities.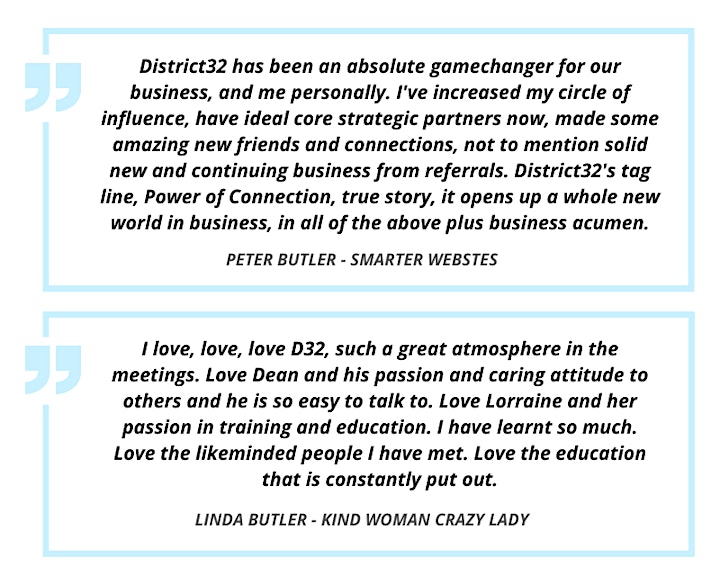 Every mind needs friendly contact with other minds, for food of expansion and growth. – Napoleon Hill, Think & Grow Rich
IMPORTANT NOTE: District32 is a business growth company, and we want to work with driven and ambitious business owners who we can help. Please Take our 2-Minute Business Growth Test HERE (rate you and your business in 9 areas) and book a welcome call at the prompt. This way, you will know what to expect at our events and also whether we are the right fit for you.