Distinguished Visitor Lecture: Engineering cell factories for assembly of f...
Description
OVERVIEW
Engineering cell factories for assembly of functional materials
Microbial cells are capable of producing a variety of intracellular inclusions and biopolymers. Professor Bernd Rehm will discuss his investigations into the underlying synthesis and self-assembly pathways for the formation of these biological materials in order to devise molecular tools for the production of custom-made functional materials. His current research focuses on unravelling the molecular mechanisms of the formation of protein-coated polyester inclusions, self-assembling proteins and the exopolysaccharide, alginate. Recent insights into self-assembly pathways of polyester inclusions have enabled synthetic biology/bioengineering approaches to produce functional shell-core nano-/micro-structures.
A platform technology has been developed and offers a vast design space for scalable production of functional nano-/micro-materials efficiently displaying protein-based functions such as binding domains, fluorescent proteins, antigens and enzymes. These hierarchical biomolecular assemblies exhibit unique properties, which can be harnessed toward the development of competitive products. Professor Rehm will discuss how synthetic biology/bioengineering approaches are enabling the design and production of functional materials for a range of medical and industrial uses.
ABOUT THE SPEAKER
Professor Bernd Rehm (Griffith University)
Bernd Rehm received his PhD in Microbiology at the Ruhr-University of Bochum, Germany in 1993. He completed his post-doctoral studies from 1994-1996 at the UBC in Canada and was Research Group Leader at the University of Münster, Germany from 1996-2003. In 2004, he was appointed as Associate Professor then Professor at Massey University, New Zealand. Since 2017 he has been a Professor of Biotechnology and Director of the Centre for Cell Factories and Biopolymers at Griffith University.
Professor Rehm is author or co-author of more than 200 scientific publications, which were cited more than 10,000 times resulting in a h-index of 56. He has presented various keynote and plenary lectures at international conferences. He is an inventor with 58 patent applications (25 granted patents) and co-founded the biotech start-up PolyBatics.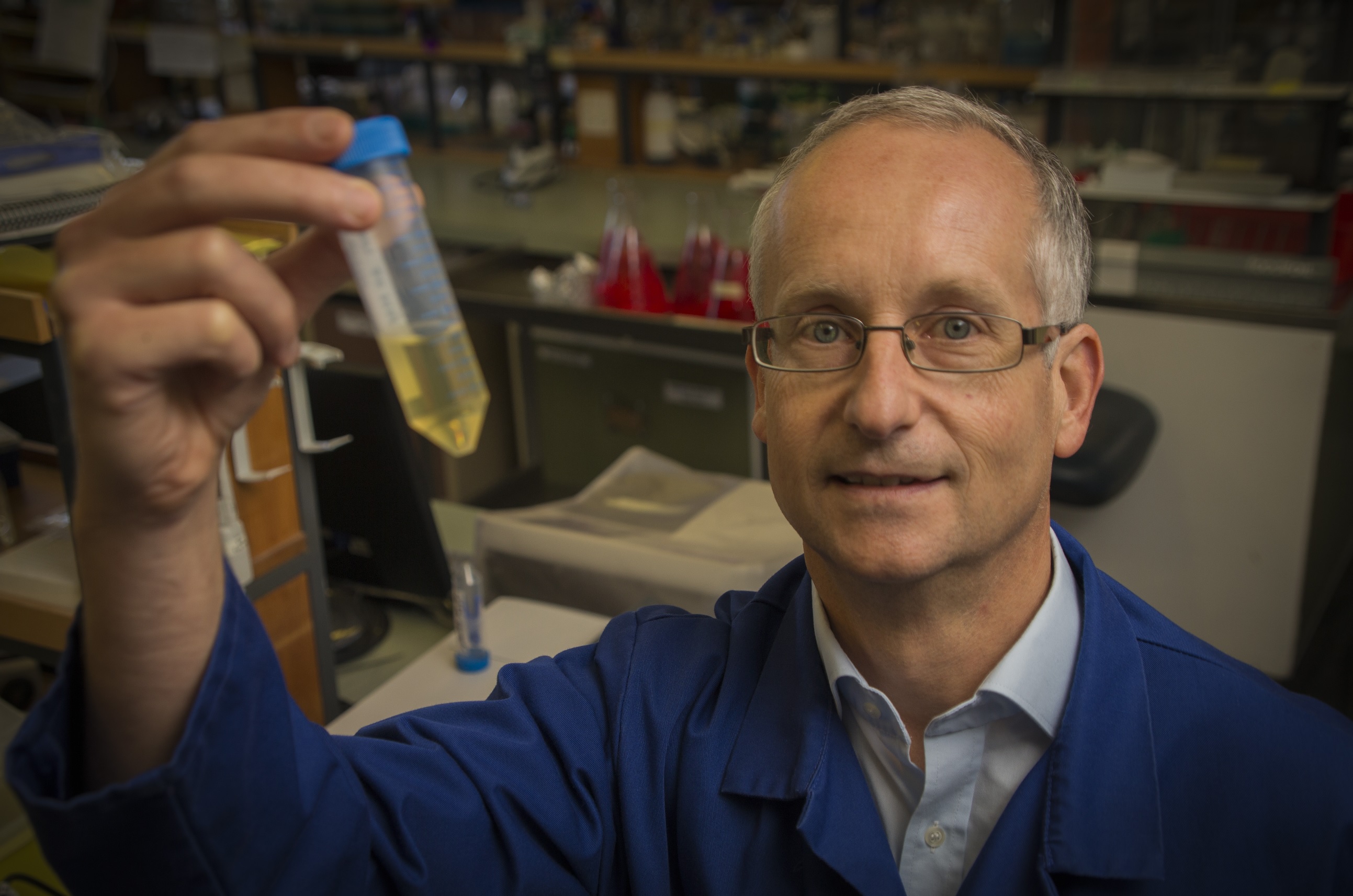 This lecture supports Institute for Future Environments research on Manufacturing with Advanced Materials.