Should governments outsource the design and development of critical digital government platforms to private firms?
About this event
Everywhere you look, there are examples of government services and products being delivered via online platforms developed by private companies. Recent events in Australia provide a myriad of examples, from vaccine booking platforms to international vaccine passports. There are recent examples of what happens when these digital platforms falter - such as the 2016 census. Join the Melbourne School of Government for an in-depth discussion on why we need to take a more critical approach to the outsourcing of digital government.
Zoom link: https://unimelb.zoom.us/j/88518534090?pwd=TitLcFNlLzMzQWpSMStxcm9sanAvdz09
Speakers:
Professor Janine O'Flynn: Janine is a Professor of Public Management at ANZSOG and the University of Melbourne. Her expertise is in public management, with a particular focus on reform and relationships. This covers topics as diverse as the creation and evolution of public service markets to the design of performance management systems.
Martin Stewart-Weeks: Martin, the founder and principal of Public Purpose, is a published author, analyst and facilitator. He has been a public servant, a Ministerial advisor and Chief of Staff.
Dr Marty Bortz: Marty is an Honorary Senior Fellow at the Melbourne School of Government. Marty's current research is investigating management consultants, policy narratives, and transformative festival culture. In addition to his academic research, Marty works as a policy practitioner. He has worked in multiple portfolios, including education, health, justice and Indigenous affairs.
Timothy Kariotis (Facilitator): Tim is a Lecturer in Digital Government at Melbourne School of Government. Tim's background is in public health and community development. He currently co-leads the Fair Day's Work Project, which involves developing data-driven tools to prevent wage theft.
*This seminar will be recorded.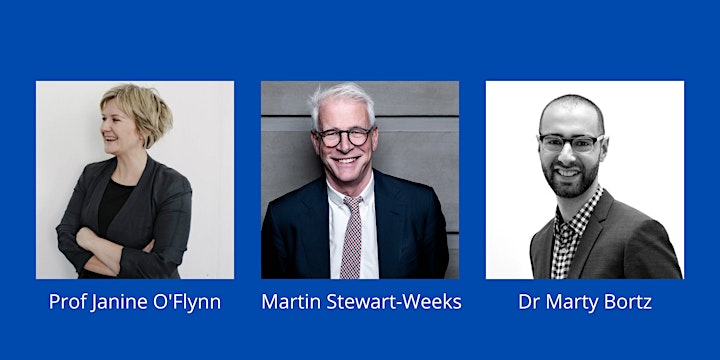 Interesting readings from our speakers:
Alford, J. and O'Flynn, J. Rethinking Public Service Delivery: Managing with External Providers Palgrave, Basingstoke.
Stewart-Weeks, M., & Cooper, S. Are We There Yet?: The Digital Transformation of Government and the Public Sector in Australia. Longueville Media Pty Limited.
Bortz, M. The Limits of Government Outsourcing. https://pursuit.unimelb.edu.au/articles/the-limits-of-government-outsourcing
Organiser of Disruptive Ideas Seminar: Outsourcing of Digital Government
Melbourne School of Government's mission is to inspire and equip governments, businesses, social partners and individuals to meet the challenges of contemporary governance. Through interdisciplinary, innovative teaching and research, we seek shared and sustainable solutions to these challenges. The School's activities centre on three key thematic areas; regulation and design; renewing democracy; and 'troubling policy' (i.e. particularly complex issues that require multifaceted solutions). The Melbourne School of Government team comes from a range of backgrounds in law, public policy and community engagement, and bring a deep knowledge of civic engagement and education.