Disruptive Ideas Seminar: Government Innovation & Public Engagement
Join Professor Noveck from GovLab and Holly Ransom from Melbourne School of Government to discuss government innovation & public engagement.
About this event
Join Melbourne School of Government honorary fellow Holly Ransom for a conversation with Prof Beth Noveck, director of GovLab. The discussion will explore the design of spaces and methods for government innovation and public engagement. The first hour of this event will involve a discussion between Holly Ransom and Prof Noveck, with opportunities for audience Q&A. The final 30min of this event will be an opportunity for you, the audience, to network and make connections on the topic of government innovation.
Professor Beth Noveck: Beth Simone Noveck is a Professor in Technology, Culture, and Society at New York University's Tandon School of Engineering. She directs the Governance Lab (GovLab) and its MacArthur Research Network on Opening Governance. Her current research focuses on "people-led innovation," namely the ability of communities and institutions to work together to solve problems more effectively and legitimately.
Beth is the author of Solving Public Problems (Yale University Press 2021), Smart Citizens, Smarter State: The Technologies of Expertise and the Future of Governing (Harvard University Press 2015) and Wiki Government: How Technology Can Make Government Better, Democracy Stronger and Citizens More Powerful (Brookings 2009) and co-editor of The State of Play: Law, Games and Virtual Worlds (NYU Press, 2005). She tweets @bethnoveck.
Holly Ransom: As a Harvard Kennedy School Class of '21 Fellow, Holly Ransom has long held a passion for social and economic inclusion that today sees her specialising in collaborative policy design and development.
Holly is passionate about designing democratic institutions for the digital age and a recipient of the prestigious Anne Wexler Public Policy Scholarship. Holly's firm belief that Australia's science, creative and technology sectors are key to a strong economic future, coupled with a deep knowledge of Australia's innovation landscape, fuel her commitment to political inclusion by impacting robust and responsive policy for a better tomorrow.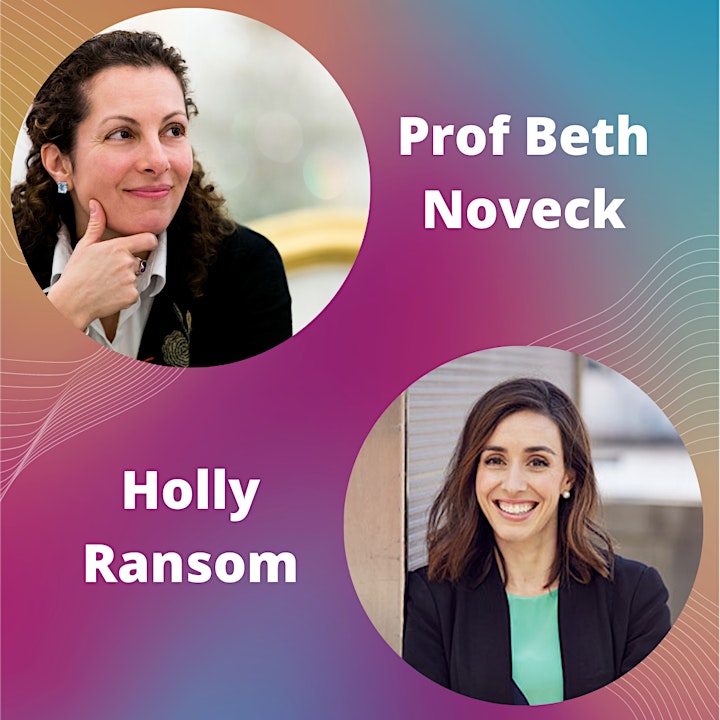 Organiser of Disruptive Ideas Seminar: Government Innovation & Public Engagement
Melbourne School of Government's mission is to inspire and equip governments, businesses, social partners and individuals to meet the challenges of contemporary governance. Through interdisciplinary, innovative teaching and research, we seek shared and sustainable solutions to these challenges. The School's activities centre on three key thematic areas; regulation and design; renewing democracy; and 'troubling policy' (i.e. particularly complex issues that require multifaceted solutions). The Melbourne School of Government team comes from a range of backgrounds in law, public policy and community engagement, and bring a deep knowledge of civic engagement and education.