Disruptive Business Network: Disrupt your life?

Monday, August 5, 2013 from 7:00 PM to 10:00 PM (AEST)
Event Details
With the first event being such a raging success - we thought we'd do it all again!
We love the idea of doing things differently - from small scale innovations that make us more productive, efficent or connected, right through to massive disruptions that turn an entire industry on its head.
What do we mean by 'disruptive'?
'Disruptive' means questioning the way things are currently done, and delivering solutions to problems either not considered, or previously thought to be impossible to work through. We are creating a network of people who think along disruptive lines, and thrive on change for the better.
Who is this event for?
This event is for people who want to share ideas, ideology, advice stories and anecdotes. Sure, the usual business connections can and hopefully will be made, but this is intended to be much more than a standard business networking event.
We know that there are thousands of people in Melbourne who refuse to just go through the motions, but instead choose to think, explore and develop themselves and their ideas. 
Disrupt your life? What's that all about?
When it comes to having an impact in the broader world it requires having a mind that things a little bit differently, that recognises assumptions and habits. We change the world first by changing ourselves. 
Security, safety, comfort - we evolved to seek these out. The industrial economy fostered these traits: go to school, go to uni, get a job. Efficiency, productivity, profit being the mantra. The things that you are passionate about relegated to an after hours hobby - if that. But what would it take to disrupt that, smash the status quo, take the dependable future and break it. What would it mean to bring your individuality to the fore - do what you are passionate about, be your own boss, create art. What would be the consequences? That is what we want to explore."
The speaker that has kindly agreed to present at our event is going to speak on this topic. 
And who is presenting?
Will Dayble - Squareweave
"Making the world kinder and stranger. Design, hype and direction for edge projects with rad people"
That's a quote from Will's website and it's an eloquent summary of what he's about. Meeting this guy is an event in itself, and we're really looking forward to what he's going to bring to the stage. 
Without giving too much away, the decision to approach Will as a speaker at our event was when we discovered he and his team invented a false identity to donate to charity and then examine their follow up marketing campaigns. 
He is someone that thrives on uncertainty - and this is what we really want to hear about.
Prepare to be entertained, and to learn a few things about seeing the world in a different way.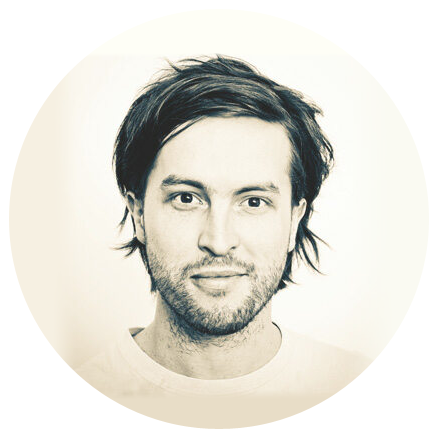 Eyal Halamish - OurSay.org
It wasn't that long ago that Eyal was happily working his 9-5 job  as a management consultant. Somewhere along the way he decided to jump ship and being the launching the "citizens' agenda" through OurSay. 
Eyal is in the process of turning the political world on its head. Instead of the agenda being written by the politcal parties who then drive debates thorugh media channels, Eyal is harnessing people power to drive debate from the ground up. 
Come and hear Eyal's story - how he jumped into the deepend to do the 'dumbest thing he's ever done' despite his promising and fulfilling career progression.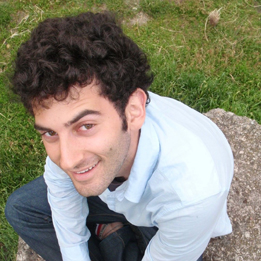 Format of the evening:
7:00 - 8:00 introduction of the evening and networking
8:00 - 9:00 Presentations and panel discussion
9:00 - 10:00 networking and close
Effortless donation
One of the great things about attending an event at Shebeen is that that every drink you purchase donates profits to the country of origin of that drink. 
So for the good of everyone, drink up and enjoy yourself!
When & Where

Shebeen
36 Manchester Lane
Melbourne, VIC 3000
Australia

Monday, August 5, 2013 from 7:00 PM to 10:00 PM (AEST)
Add to my calendar
Organizer
What if the status quo is wrong?
To us 'Disruptive' means questioning the way things are currently done. New ideas and technology are changing business. Standardized workers working in standarized jobs building standarzied products are becoming a relic of the past as we move from the industrial economy to what Seth Godin refers to as the connection economy.  If such a shift is on the horizon what are the tools we need to prepare? This event series is not about having the answers, but asking the questions. We are creating a network of people who currently think along disruptive lines, and thrive on change for the better. The three areas we look at are good business, meaningful work and disruptive innovation.
If you are one of the mavericks, game-changers and revolutionaries who care about these issues, we invite you to come along.