Dispossession and Disappearance in the Post Sovereign Pacific
Description
ADI Occasional Lecture
Dispossession and Disappearance in the Post Sovereign Pacific: The Regional Resettlement Agreement between Australia and Papua New Guinea, an ethnography of loss


Paige West, Claire Tow Professor of Anthropology, Columbia University
In July 2013 the Prime Ministers of Australia and Papua New Guinea agreed to the Regional Resettlement Arrangement between Australia and Papua New Guinea (colloquially known as "The Papua New Guinea Solution") an international agreement that diverts asylum seekers who attempt to reach Australia by boat to Manus Island, Papua New Guinea, for immediate detention and processing, and then eventual resettlement in Papua New Guinea. Much of the analysis of this agreement has focused on the political economic relationship between Australia and its former colony and the international relations surrounding the questions of who will and can take asylum seekers who are granted refugee status. This lecture focuses on the lives that have been touched by The Papua New Guinea Solution and asks how we as anthropologists (and other social scientists of global change) are to understand, theorize, and write about new forms of mobility and displacement and the new forms of subjectivity that result from them.
---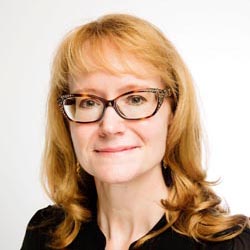 Paige West's broad scholarly interest is the relationship between societies and their environments. More specifically, she has written about the intersections between indigenous epistemic practices and conservation science, the linkages between environmental conservation and international development, the material and symbolic ways in which the natural world is understood and produced, the aesthetics and poetics of human social relations with nature, and the creation of commodities and practices of consumption. She has conducted ethnographic fieldwork in Papua New Guinea (PNG), Australia, Germany, England, and the United States. Her most recent books are Dispossession and The Environment: Rhetoric and Inequality in Papua New Guinea (2016, Columbia University Press and winner of the 2017 Columbia University Press Distinguished Book Award), From Modern Production to Imagined Primitive: The World of Coffee from Papua New Guinea (2012, Duke University Press) (2013 runner up for the Julian Steward Award from the American Anthropological Association; one of the finalist for the 2014 Society for Economic Anthropology book award), Conservation is our Government now: The Politics of Ecology in Papua New Guinea (2006, Duke University Press), Tropical Forests of Oceania, co-edited with Joshua Bell and Colin Filer, and, co-edited with James G. Carrier, Virtualism, Governance, and Practice: Vision and Execution in Environmental Conservation (2009 Berghahn Press).
Cover image: A refugee on his way through Foxtrot compound to take a shower in water collected from a well, December 2017 Manus Island. Courtesy of Behrouz Boochani.