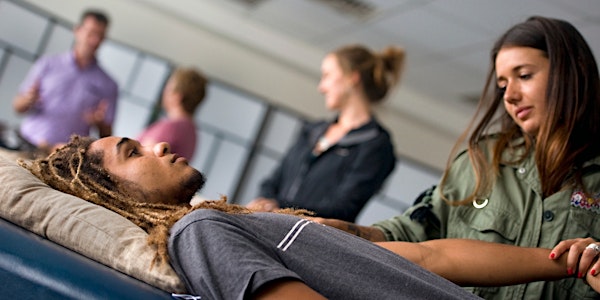 Discovery Session - Kinesiology, Sports Kin, Mind Body Medicine, ICM
At this online event learn more about Kinesiology, Sports Kinesiology, Mind Body Medicine and Integrative Complementary Medicine.
About this event
There's never been a better time to get started on your new career – learn Kinesiology, Mind-Body Medicine, Integrative Complementary Medicine from the comfort of your own home. To learn more about our college & courses join us for our online information session
Intro to Complementary Health Workshop (online)
We will review:
The health industry with a focus on complementary medicine.
Where our health system is heading and the importance of complementary medicine in the future.
The importance of looking at human beings holistically when it comes to health and wellbeing.
Our courses: HLT52415 Diploma of Kinesiology, 10990NAT Diploma of Mind Body Medicine, 10708NAT Advanced Diploma of Integrative Complementary Medicine and 10687NAT Diploma of Sports Therapy and Kinesiology. Including course content, structures and comparisons between our courses.
Articulation pathways to other qualifications including degrees.
Career outcomes
What our graduates are doing, and the different areas they are working in.
All workshop attendees will receive
Access to special offers and discounts (limited to workshop attendees).