Discovering Your Life's Purpose: Awakening the Mind and Advanced Exploration of Consciousness Workshop

Saturday, 14 April 2018 at 9:00 am (AEST)
Event Details
Discovering Your Life's Purpose
Awakening the Mind
and Advanced
Exploration of Consciousness Workshop
with
Gary Groesbeck and Donna Bach
Melbourne, Australia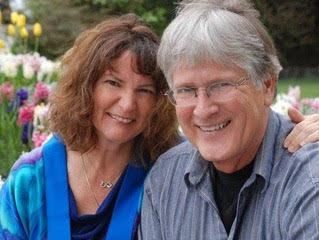 Donna and Gary from Sonora, California  
---
 AN INTERCONNECTED, BRAIN WAVE-MONITORED, GROUP LEARNING EXPERIENCE AT THE ACADEMY OF HYPNOTIC SCIENCE, 44 Station Rd, Cheltenham, VIC 3192 Australia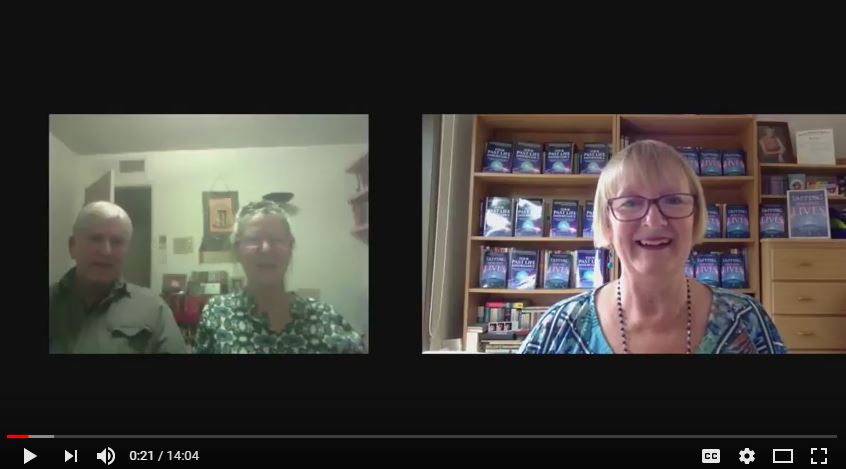 Above: watch Donna and Gary chat to Jenny Johnston about their visit to Australia - https://youtu.be/uxnIsy9y6vc 
---
Saturday-Sunday, 9:00am-5:00pm
April 14-15, 2018
 Workshop investment $395 per participant 
In order to become the highest version of yourself, you are being given the opportunity to step onto a pathway of practice, growth, change and transformational  learning. 
All you need is an open mind... Advanced Awakened Mind techniques are based on stabilizing the EEG brainwave patterns, integrating both hemispheres of the brain, balancing the energy centers of the body, and exploring the potentials of multiple universes, which can co-exist with what is apparent in our current reality.
Learn other powerful ancient and modern cutting-edge tools, thus harnessing the powers of the subconscious part of our minds and hearts. Your brain waves affect your mood, your emotions, health, focus, creativity, relationships and your whole life.

Your brain is like wireless, connected with billions of nerve cells, which communicate with each other and producing 'brain electricity' or brain waves.
Each of these brain waves is connected to certain state of consciousness.
When your brain rhythm is in balance you feel great, your mind potential is increased,  you learn faster, your health improves and everything seems to be easier in life.

Join us for these two days of powerful, life-changing experiences and find out how you can change your brain's communication patterns to achieve better personal mastery over your whole body, your life, moods and emotions.
Many participants report a clearer picture of their "Life's Purpose" and empowerment to realize those intentions by attending this powerful, transformational learning event.
Description of Awakening the Mind Workshop activities
Learn how to communicate with your deeper, creative mind, learn how to release stuck emotions of the past, incorporating EFT tapping as a part of the experience. Practice how to achieve the balance and congruence that enables manifestation of your most powerful and genius self, who can do anything you dream about.
You owe it to yourself to join this weekend retreat and explore the inner adventure entered into by transformational meditations and exercises which are assisted by EEG neurofeedback and heart rhythm biofeedback monitoring, bringing you better health, personal growth and high-performance for any of your personal mastery or creative ventures.  
We will help you create an "Awakened Mind State" with the latest brain wave technology and then use this state to discover your hidden creativity and practice the arts which unfold experientially to uncover your life's purpose, and to experience joy in living. When your true life's purpose is understood, the rest of your life falls into place like iron fillings around a magnet. Explore the adventures of journeying within to find your true Higher self and purpose, learn to achieve high performance of mind and body, and access your deeper consciousness.
Each participant will have the opportunity to be monitored for the optimal brainwave patterns, heart coherence coaching and ratios for their personal high-performance.
---
Group size is limited to 24 due to the capacity of how many people can be monitored.
Find out more about the Awakened Mind training by checking out the information on their websites:
www.institutefortheawakenedmind.com
---
ABOUT YOUR TRAINERS
Gary Groesbeck and Donna Bach, ND, are from Sonora, California, and have been leading Neurofeedback EEG trainings for 15 years, trained by Anna Wise, renowned teacher of this method. They are both experienced EFT trainers and are in private practice using techniques of Energy Medicine and Energy Psychology.
Save This Event
When & Where

Academy of Hypnotic Science
44 Station Rd
Cheltenham, VIC 3192
Australia

Saturday, 14 April 2018 at 9:00 am (AEST)
Add to my calendar
Organiser
Academy of Hypnotic Science
Australia's biggest and best place for government-accredited Clinical Hypnotherapy training.
We offer the government-accredited Diploma in Clinical Hypnotherapy, 10177NAT.
Academy of Hypnotic Science is a division of Stirling Institute of Australia, TOID 21132.
Discovering Your Life's Purpose: Awakening the Mind and Advanced Exploration of Consciousness Workshop