Discovering Your Life's Purpose: Awakening the Mind and Advanced Exploration of Consciousness Workshop

Saturday, 14 April 2018 at 9:00 am (AEST)
Event Details
Discovering Your Life's Purpose
Awakening the Mind
and Advanced
Exploration of Consciousness Workshop
with
Gary Groesbeck and Donna Bach
Melbourne, Australia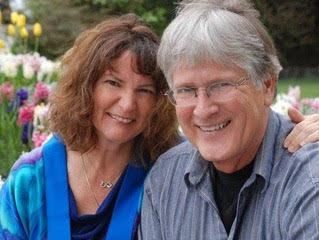 Donna and Gary from Sonora, California  
---
 AN INTERCONNECTED, BRAIN WAVE-MONITORED, GROUP LEARNING EXPERIENCE AT THE ACADEMY OF HYPNOTIC SCIENCE, 44 Station Rd, Cheltenham, VIC 3192 Australia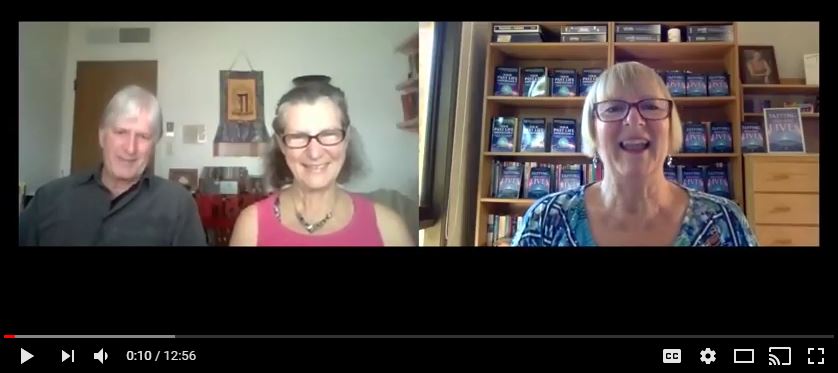 Above: watch Donna and Gary chat to Jenny Johnston about their visit to Australia -https://youtu.be/EAmk1F-r4jw
---
Saturday-Sunday, 9:00am-5:00pm
April 14-15, 2018
 Workshop investment $395 per participant 
In order to become the highest version of yourself, you are being given the opportunity to step onto a pathway of practice, growth, change and transformational  learning

---
Wiring your brain for bliss
Embark on a monitored brainwave EEG journey into inner awareness, to unlock your potential for conscious living. See what your brainwaves are doing in real time, to optimize your highest performance and creativity. Give yourself the precious gift of deep knowing: how to regulate your brainwaves, heart rhythms and neurophysiology, guided by gentle, mindful exercises with Donna Bach, ND and Gary Groesbeck, BCIAC, coming to Melbourne from California. Synthesizing this unique combination of contemplative neurofeedback, EFT and guided meditation while being hooked up during the meditative experiences, and being given personal feedback, will guide you towards your authentic self, greater purpose and awareness.
---
Biofeedback, HRV, and Neurofeedback, like a mirror, allows us to see the signals from the mind and body in real time. This insight enables us to observe and learn to gain control of heart and brain coherence for higher performance and flow.
This program is designed to integrate the basic concepts of physiology and neuroanatomy necessary for an experiential understanding of your own brainwave production during biofeedback and neurofeedback. Included in the course is neuroscience research and the latest contributions of quantum physics and energy medicine to deepen practical integration of these latest individual health technologies, including Emotional Freedom Techniques. Becoming the optimal coach in your chosen healing field is the goal with understanding the frequencies of mind and body of yourself and your client, and this two-day workshop can empower you to be the healer you want to be. Tools and techniques you will learn can be transformative in your life.
---
Group size is limited to 24 due to the capacity of how many people can be monitored.
Find out more about the Awakened Mind training by checking out the information on their websites:
www.institutefortheawakenedmind.com
---
ABOUT YOUR TRAINERS
Donna Bach and Gary Groesbeck have been teaching and practicing brainwave neurofeedback internationally as keynote speakers and workshop leaders for the last 15 years. They have been part of the research team studying EFT tappings' effect on brainwaves, heart rate variability, cortisol studies, stress and trauma reduction for the last 10 years. They are pleased to be coming to teach in Australia for their first time. 
Save This Event
When & Where

Academy of Hypnotic Science
44 Station Rd
Cheltenham, VIC 3192
Australia

Saturday, 14 April 2018 at 9:00 am (AEST)
Add to my calendar
Organiser
Academy of Hypnotic Science
Australia's biggest and best place for government-accredited Clinical Hypnotherapy training.
We offer the government-accredited Diploma in Clinical Hypnotherapy, 10177NAT.
Academy of Hypnotic Science is a division of Stirling Institute of Australia, TOID 21132.
Discovering Your Life's Purpose: Awakening the Mind and Advanced Exploration of Consciousness Workshop