Discovering Your Life's Purpose - A Day of Self Discovery with Kelly Sayers & Trisha McCagh 'Animal Whisperer'

Sunday, 24 May 2015 from 10:30 am to 3:30 pm
Event Details
"DISCOVERING YOUR LIFE'S PURPOSE "
WITH KELLY SAYERS (Whispering Angel)
&
Be Inspired to Transform Your Life forever: 
Kelly Sayers will be giving you Inspiration, Angel Intuitive & Coaching the audiance...

* Coaching Tools and Processes that allow you to feel your connection to your higher self 
* Learn how to Discover more of WHO you are & follow your passion
* Create a Clear Vision and Purpose that Inspires You
* How to Discover Your Divine Life's Purpose
* Mediumship About Your Life Purpose
* Transform Your Beliefs  
* Enjoy Your Life!

Where: 
VIVACIOUS LIVING
9 Riseley Street
Applecross
Telephone: 0410 328 302
Website: www.kellysayers.com 
 
When: SUNDAY  24th May 2015 
 

Presented by: KELLY SAYERS
Inspirational Author, Spiritual Life Coach & Angel Intuitive, Spiritual Medium
with Special Guest Trisha McCagh (Animal Whisperer)
Starts 10:30am - Finishes: 3:30pm 
Tickets: $125 per person (Double Tickets $225) 
 
RESERVE YOUR SEAT 1300 797 275 OR EMAIL 
KELLY@BETTERLIFEBOOKSTORE.COM.AU
 
 Kelly Sayers Kelly Sayers is an Inspirational Author, Spiritual Life Coach and Angel Intuitive. Kelly has awakened her own natural spiritual gifts for divine communication, healing and purposeful manifestation. She has written many coaching programs known as the '5Ps Attraction Process', Meditations with the Angels CD's Series, The Prosperity Journal and discovered the "Spiritual Life Coaching 5Ps Certification Training Program", that has inspired coaches to realize their full potential and make powerful changes to both their personal and professional life. She has recently published in USA with Balboa Press/Division of HayHouse her new book"Discovering Your Life's Purpose with the 5Ps to Prosperity' which was inspired by more than 20 years of self discovery. Kelly is the CEO of the BetterLife Bookstore and BetterLife TV (Interviews with Inspiration Authors), a new innovative approach to personal and professional development through online virtual education known as the Self Discovery Network. Inspired to coach people worldwide, such as Professional Women in Business, Entrepreneurs, Celebrities, Inspirational Authors, Coaches, Teachers and People who desire to discover their life's purpose and make their highest contribution to the world.
 

KELLY SAYERS 
     
   www.kellysayers.com
Telephone: 0410 328 302   Website: www.kellysayers.com
What can/can't I bring to the event?
Please Bring Your Own lunch or enjoy Walking to Cafe
When & Where

Vivacious Living Wellness Centre
www.kellysayers.com
9 RIseley Street
Applecross, WA 6153
Australia

Sunday, 24 May 2015 from 10:30 am to 3:30 pm
Add to my calendar
Organiser
Betterlife Bookstore (ABN 17 273 672 819)
BetterLife Bookstore is a Self Publishing House, Coaching & Self Discovery Network. We aim to transform peoples lives through interactive Virtual Education, WebEvents, Self Discovery Mag & TV, Online BookStore, Inspirational Workshops and Events. Our Inspiration for the bookstore stems from a desire to provide to anyone who is seeking personal and professional development, spiritual growth and self empowerment. We only promote and sell quality products that will FILL YOUR SOUL and UPLIFT YOUR SPIRIT AND TOTALLY TRANSFORM YOUR LIFE!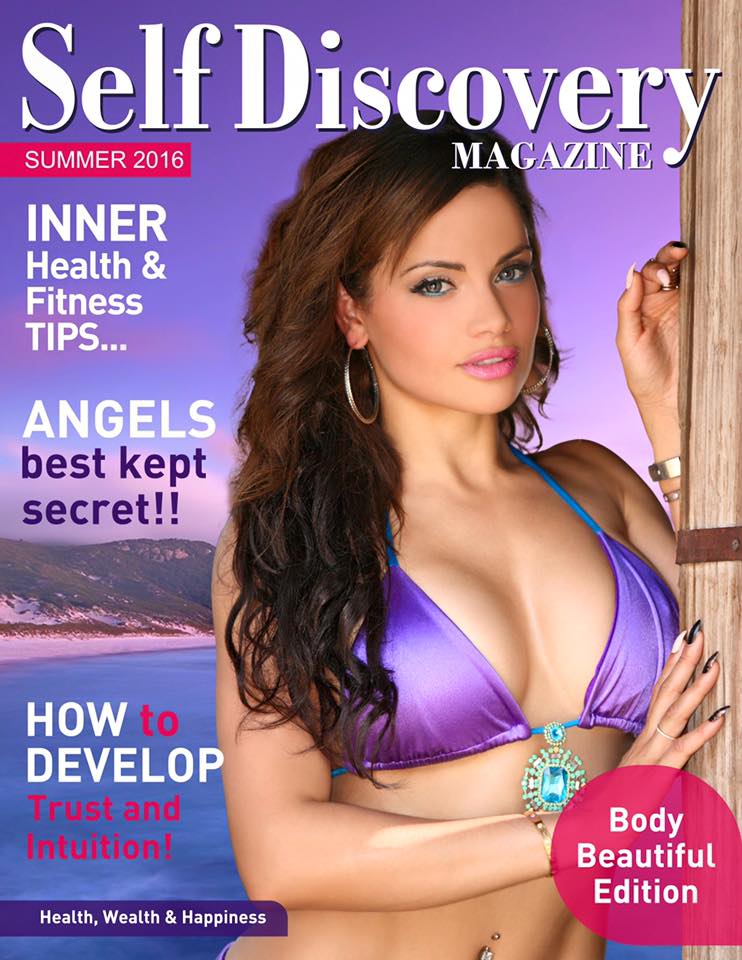 Kelly Sayers is the Founder and Director of BetterLife Bookstore since 2005 and her mission has always been to "inspire, educate and support" people who are seeking to discover their life's purpose and create the life they love. Her vision is to share with customers a variety of fantastic inspirational authors and speakers all over the globe how to Be Do and Have everything your heart desires. Our products include Books, Coaching Programs, Self Discovery TV, WebEvents, CD's, DVD's, Journals, and Spiritual Guidance Oracle Cards.
Discovering Your Life's Purpose - A Day of Self Discovery with Kelly Sayers & Trisha McCagh 'Animal Whisperer'