Discovering Your Life's Purpose – A Day of Self Discovery (Mind Body & Soul...
Actions and Detail Panel
Discovering Your Life's Purpose – A Day of Self Discovery (Mind Body & Soul...
Sun. 9 April 2017, 10:00 am – 4:00 pm AWST
Description
DISCOVERING YOUR LIFE'S PURPOSE ONE DAY WORKSHOP - A DAY OF SELF DISCOVERY
WITH SPECIAL SPEAKERS USA PUBLISHED AUTHOR, SPIRITUAL LIFE & BUSINESS COACH & FOUNDER OF BETTERLIFE BOOKSTORE SELF PUBLISHING HOUSE, SELF DISCOVERY NETWORK, MAGAZINE & SOULFUL AWARDS, 'KELLY SAYERS' AND SPECIAL GUEST SPEAKER AND BEST SELLING AUTHOR, WORLD CHAMPION ATHLETE 'MICHELLE NAZAROFF'
Enjoy a Day of Self Discovery....
Discover Your Life's Purpose and Become the Best YOU can BE!

Join us at this inspirational workshop Discovering Your Life's Purpose, it is our mission to bring together inspirational authors, coaches, leaders, to inspire educate and support YOU in discovering of WHO you are, develop your greatness and guide you to reaching your full potential in every area of your life. You can Be Do and Have everything your heart desires. This event will transform your life forever.
This workshop will be facilitated by Kelly Sayers & Michelle Nazaroff they will be giving you the tools and priniciples how to awaken Your spiritual power to Be do and Have everything your heart desires. Kelly will be offering mediumship, many special coaching & manifesting tools known as the 5Ps Attraction process to help you understand the spiritual laws for manifesting. Michelle will be sharing her personal story of hospital bed to world champion and coaching tools for creating ultimate health, weight & fitness goals for 2017.
This step-by-step process will be the secret ingredients for turning challenges into opportunities, breaking free from limiting beliefs and activating the universal law of attraction to guide you to create the life you deserve.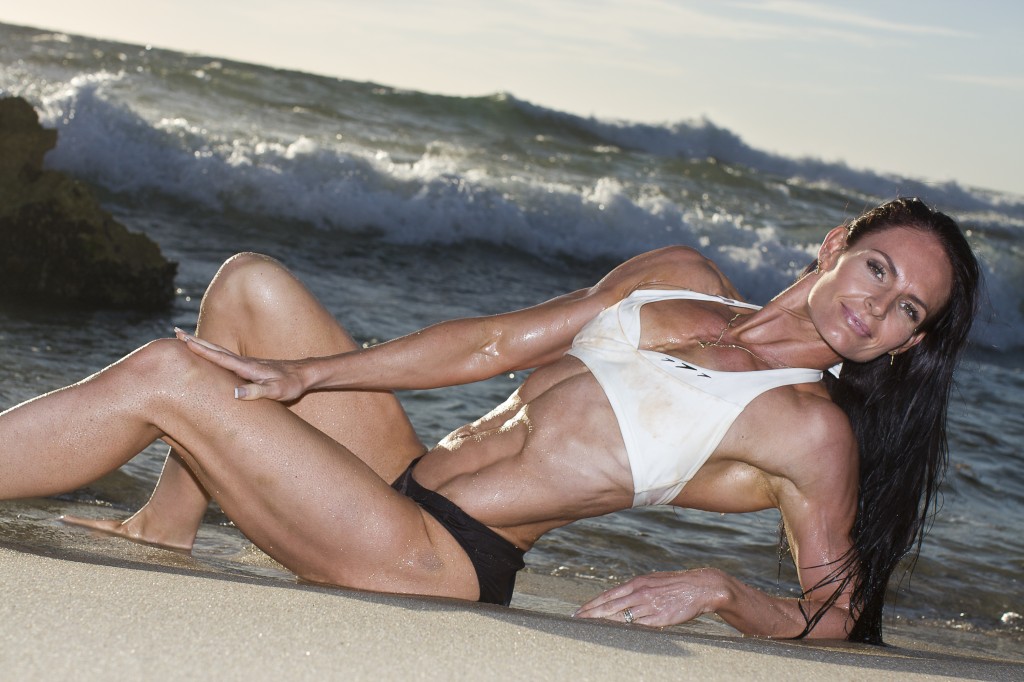 michelle nazaroff
best selling author
lifestyle & fitness coach
world champion body builder
'an ordinary woman who has achieved extra-ordinary results'
A DAY OF SELF DISCOVERY
Be Inspired to Transform Your Life forever:
* Develop unlimited thinking and intuition
* Learn how to Discover more of WHO you are & follow your passion
* Create a Clear Vision and Purpose that Inspires You
* How to Discover Your Divine Life's Purpose
* Receive Messages from the Angels about Discovering Your Life's Purpose
* Create a Strong & Healthy BODY and have the power to achieve your goals
* Transform Your Beliefs and Live the Life You Were Born to Live
* Enjoy Every Day Your Way!!
When Sunday 9TH April 10.00am-4.00pm
The Crown Towers (Ask at reception - The Waiting Room)
Presented by: KELLY SAYERS
USA Published Hayhouse Author, Spiritual Life & Business Coach, CEO & Entrepeneur
RESERVE YOUR SEAT 0410 328 302 OR EMAIL
Kelly Sayers is an Inspirational Author, Spiritual Life Coach and Angel Intuitive. Kelly has awakened her own natural spiritual gifts for divine communication, healing and purposeful manifestation. She has written many coaching programs known as the '5Ps Attraction Process', Meditations with the Angels CD's Series, The Prosperity Journal and discovered the "Spiritual Life Coaching 5Ps Certification Training Program", that has inspired coaches to realize their full potential and make powerful changes to both their personal and professional life. She has recently published in USA with Balboa Press/Division of HayHouse her new book "Discovering Your Life's Purpose with the 5Ps to Prosperity' which was inspired by more than 20 years of self discovery. Kelly is the CEO of the BetterLife Bookstore and Self Discovery TV (Interviews with Inspiration Authors), a new innovative approach to personal and professional development through online virtual education known as the Self Discovery Network & Magazine. Inspired to coach people worldwide, such as Professional Women in Business, Entrepreneurs, Celebrities, Inspirational Authors, Coaches, Teachers and People who desire to discover their life's purpose and make their highest contribution to the world.
"Discovering Your Life's Purpose"
This will be a truly incredible opportunity and experience that will completely transform your life forever!
PHONE AND RESERVE YOUR SEAT – 0410 328 302
Or Email betterlife7117@icloud.com
BetterLife Bookstore
"Inspirational products that transform your life"
For further information about Kelly Sayers Spiritual Life Coach – Visit www.betterlifebookstore.com.au
BetterLife Bookstore 2000-2013 © Copyright all rights reserved worldwide • Phone: 1300 797 275 0410 328 302
Date and Time
Location
Crown Towers (The Waiting Room Area-Private Room)
Great Eastern Highway
PerthYou, WA 6000
Australia