Description
Discover Your Relationship Style
Join me, Lady Danielle Simone for my second ladies evening, where we will share a fun evening of conversation and catching up with other lovely ladies. We will also have the pleasure of listening to Jacqui Christie speak to us about "Discovering Our Relationship Styles" and taking home a copy of her book 'Rewire Your Relationship'.
Each person will also receive a beautiful soy candle from Butcherbird Grove Soy Candles and Diffusers.
We will also have Ali Vë perform a short drama piece, titled: "Escaping the drama triangle"
There will be light refreshments and the opportunity to hear more about the wonderful charity Generation 414 who I will continue to support through these evenings.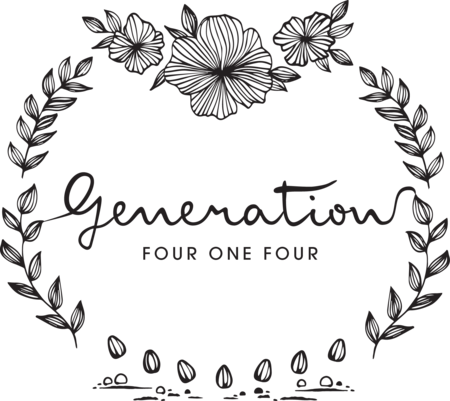 Supporting Generation 414
$5 from every ticket will go to this amazing charity
Visit the Generation 414 website HERE
Learn more about the Generation 414 Story HERE
About Jacqui Christie - Author | Clinical Psychologist | Relationship Expert | Public Speaker
With a Masters in psychology and more than 23 years experience working in both private and community sectors, she specialises in helping people build better relationships from the bedroom to the boardroom.Jacqui began her psychological career in the field of Family Violence where she worked with men who were violent, abusive and controlling towards their partners. In addition, she began to work with and treat women who were currently or had been living in an abusive relationship. Jacqui has developed and implemented a number of other programs including anger management, behaviour change, parenting, stress management, mindfulness and depression. She is a relationship therapist and has studied with renowned researcher and clinician Stan Tatkin in the Psychobiological Approach to Couples Therapy (PACT) method which is focused on adult attachment styles and how these impact on intimate relationships.
Jacqui has mentored CEO's, managers and other professionals as well as provided clinical supervision for psychologists and counsellors. She has been highly regarded for her easily approachable and non judgmental style and ability to see beyond the masks. Jacqui has been featured in the media as an expert with articles for Women's Health, Cleo and Girlfriend magazine on relationships and family violence. She is a speaker on the topic of relationships and the role that personality plays. Jacqui has worked as a consultant and in corporate settings and is currently in private practice.

She has recently published her first book "Rewire Your Relationship a practical guide to creating a loving and passionate relationship" which is a self-help book for couples.

About Alison Vairi Melberz-Rozitis aka Ali Ve
9 years a Remedial Musculoskeletal Therapist and self educating nerd
Passionate about true health and wellness
A strong faith, which fuels the driving force behind her passion to help people