About this Event
The spirit of tolerance' of Koyasan and Kumano has been widely recognized, and Koyasan, Kumano, and the pilgrimage routes are designated as UNESCO's World Heritage sites.
Koyasan is a sacred site of the Shingon sect of esoteric Buddhism. There are more than a hundred temples in a relatively small area on the mountain tops. Enjoying the architecture, art, gardens of the temple grounds, and other unique experiences.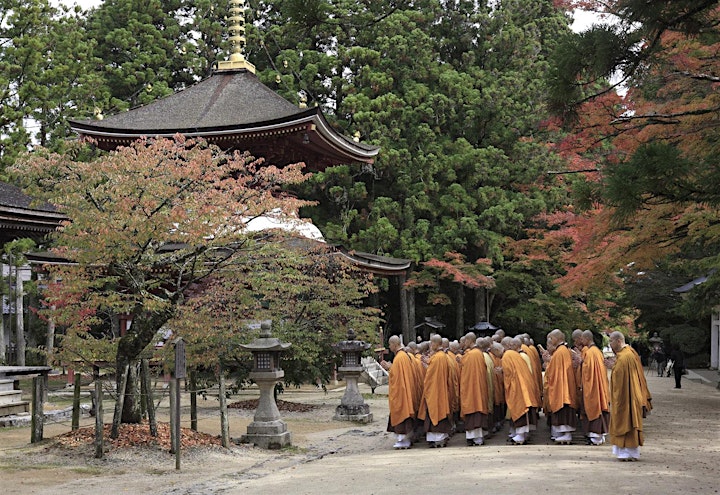 Kumano is located in the southern part of Wakayama. Religious belief in the form of nature worship flourished in the ancient and medieval times and attracted many Japanese people to make a pilgrimage to Kumano which was seen as the spiritual center of nature worship.