DISCOVER the SECRETS to Women breaking through their Stubborn Blocks
Sales Have Ended
Registrations are closed
Thank You for registering for the Discover the Secrets to Women Breaking through their Stubborn Blocks. You are going to love what we share with you that no one else is teaching. Donna, Cathy and Yolande x
Sales Have Ended
Registrations are closed
Thank You for registering for the Discover the Secrets to Women Breaking through their Stubborn Blocks. You are going to love what we share with you that no one else is teaching. Donna, Cathy and Yolande x
About this Event
THE SECRETS TO BREAKING THROUGH WOMENS MOST STUBBORN BLOCKS
Stop feeling Exhausted, Anxious, Feeling Overwhelmed, Not Feeling Good Enough, Overthinking and Fearful.
Do you Continually Self-Sabotage? Procrastinate? OR Need everything to be perfect before you take that next step?
If you answered Yes to one or more of these, then this webinar is for you.
This webinar is going to give you an insight into the THE FEMALE WAY of breaking through your most stubborn blocks. It's the INFORMATION the big GURUS are not teaching You.
Are you are interested in learning new ways to support yourself, physically, mentally and emotionally, THE FEMALE WAY? After all we are different.
You will Discover the reason why, no matter what you have tried, courses you have done to get rid of your negative head talk and the many self-help books you have read have not lasted. Learn why you are STILL NOT taking action.
YOU will be spending an exciting hour with 3 very passionate and experienced Personal Development Specialists.
WHO IS THIS WORKSHOP FOR….
Anyone who has tried everything else and knows that there is something missing.
You are ready to take full responsibility for where you are at and want to move forward.
YOU WILL
Gain MORE CONFIDENCE in yourself and find out the secrets to what is really holding you back.
Know how to do the RIGHT THINGS AT THE RIGHT TIME according to YOUR unique make up as an individual and a WOMAN.
Learn why WOMEN need a different approach to life and business. Gain more awareness of your thinking patterns and how they influence your life.
How to break these old thinking patterns, habits & behaviours and Create new, positive thoughts, feelings and behaviours.
Donna, Yolande and Cathy
Creatrix® Transformologist® Specialists
PS. You will need to register and get a ticket so we can send through ZOOM link.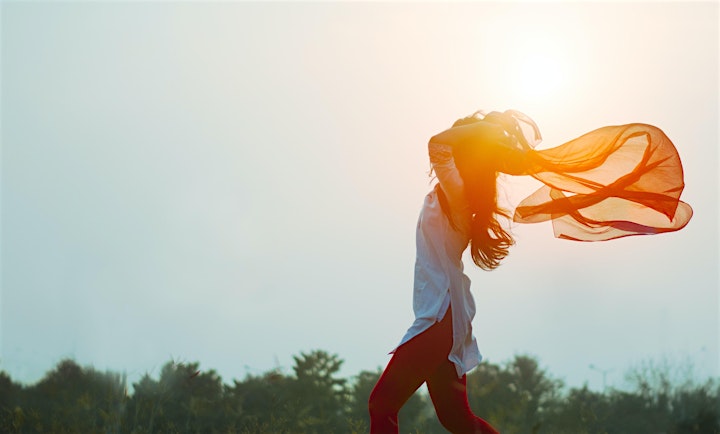 FREEDOM TO LIVING LIFE THE FEMALE WAY