Discover Passion and Purpose with Archetypes - Melb - 27 April

Saturday, 27 April 2013 from 9:30 am to 6:00 pm (AEST)
Event Details
_______
"How To Discover Your Unique Passion and Purpose using Archetypes And Overcome Overwhelm, Get Clarity and Have Direction"
Here's What You'll Discover At The Discover Passion and Purpose Seminar:
 Module 1: Meeting Your Inner Guide -- How To Recognize Your Passion and Purpose, And Discover What it Wants For Your Life.
A-Z guide to Passion and Purpose: I will acting out each of the

8 Archetypes of Passion and Purpose, in costume, (yes I know so exciting) so you can easily remember them and recognize them in yourself and others instantly.
A big mistake that even smart people make

which sets your Purpose on "vacation mode", and how to fix it.
How to tap into your inner genius:

6 ways to make your Passion and Purpose come out and play...
The cure to "purpose blindness".

How to spot your purpose in action, even if you've never felt, seen or heard it before.
FAQ for the non-passionate:

how to "get up to speed" with your passion even if you are totally out of touch with your inner self.
The 3 secret "payoffs"

you get from procrastination, and how to get those payoffs elsewhere so you can start making decisions faster.




Module 2: The Science Of Passion -- The Latest Breakthroughs and Research On Passion.
The unusual reason

why passion exists in the first place.
Integrating magic and science:

How your heart interacts with your mind and how purpose effects intuition.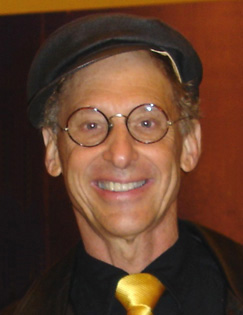 Who wins a fight: Heart vs. Mind

, the latest research on decision making how does this effect the decisions you make.
Discover Professor Snyder's Research from the Center for the Mind at Sydney University. Find out what he says about the nature of our mind and the impact it has on decision making, who is really 'driving the bus'. This is from my personal interview with Professor Snyder at his offices in Sydney University.
·    
Find out why the Harvard Business Review sees Passion and Purpose as the new motivational force in business and that running a business without passion and purpose makes you a dinosaur.
·       How to use Passion and Purpose to understand your unique coaching, mentoring and leadership style.
·       How knowing your unique Archetypal Identity helps to brand your business.


 

"Having Pip as a mentor has been, and continues to be, one of the greatest privileges of my life."

 

Dr Anne Wyatt, Author of Preventing Workplace Bullying

 
 
Module 3: Ancient Secrets to Finding Passion and Purpose -- Secrets To Becoming An Intuitive Master of Purpose That Our "Modern" Society Will Never Know.
The Secret to uncovering purpose –

where is the Passion Code?
How to stop depending on others to help you know who you are -

 

How to find your own internal mentor so your can filter advice of so-called experts and know what direction you really want to go? Discover what is your unique genius and what leads to your personal fulfilment
How, Kings, Queens, Knights, Ladies and the Nobility knew the secrets of Passion and Purpose and how ordinary people raised themselves up with the same knowledge while others were left behind:

Why we desperately need these secrets today, and how we'll suffer the consequences if we don't change fast.
 Module 4: Removing Roadblocks To Passion and Purpose -- 5 Things That Block The Flow Of Your Internal Wisdom
7 common traps

that disconnect you from your purpose and cause bad decisions, mistakes and regret.
10 ways

your emotions, desire and intellect block your purpose, and what to do about it.
Autopilot decision-making:

How to simplify any complicated decision in less than 5 minutes, so the right choice comes to you much faster.
"They" will never forgive me...

What to do when your decision affects the people you care about most.
Smash parental programming!

Free yourself from negative influences and that "inner critic" that drags you down, and keeps you miserable.
Module 5: Squash Purpose Imitators -- How To Identify The 8 "Shadow Selves" That Sound Like Your Purpose But Lead You Astray.
Meet your puppet master:

learn the influences that are subconsciously driving your decisions, so they stop wreaking havoc on your life.
2 step process

to know if your emotions are distracting you from your purpose and how to get back on track.
Suffer from "I-need-all-the-facts-before-taking-action-syndrome?"

You might be surprised to discover what that means you're afraid of...
A quick fix

that will take all of your frustration from "analysis-paralysis"...

and kill it

.
A whacky crazy way

to make your passion speak louder and stronger than all of your "purpose imitators" combined.
 

Pip gives you absolutely essential skills for life.

Dr Tim David, GP


 
 
Module 6: Become A Decision Making Pro -- The Step-by-step Formula For Using Purpose For Faster, More Informed Decisions.
A neat process

 that instantly aligns your major decision with your purpose, so the right choice hits you like a jolt of inspiration.
Should I make a career change?

I'll show you how to find the answer to your question, with complete certainty and clarity.
The total health solution:

Learn how to improve your physical condition and reach your fitness goals by letting your intuition uncover the obstacles.
The 3 Step Passion System

to make wise decisions and overcome old patterns.
Reinvent your relationships:

how to use your passion to deepen the chemistry of your relationship. (Wherever you are in your love life, I'll show you how to get more "spice", and affection in your life.)
The regret-free decision technique

that guarantees you will never regret your choice, almost never second guess yourself, and you will always move forward, full speed ahead.




 

*"Pip is one of the world's keepers of profound ancient knowledge. I sat at a dinner table with Pip one night and soon realised she holds wisdoms and knowledge that very few people have access to. Her approach to life, personal and spiritual development is one of the most unique I have ever come across."



Telegraph Reporter and Soul Sessions founder Eloise King




 
 
Module 7: Accessing Your Inner Genius -- Advanced Tips For Discovering Your "Life's Mission" With Your Intuition.
The "compass technique"

let your passion and purpose be your guide find out what it wants for you!
Become a "wise sage"

-- How to use your decision making skills to influence others, become their mentor, and continually help your friends and family
Your intuitive genius:

How to tap into your most intelligent super-genius self to make great decisions, detect/avoid manipulation, get great hunches, and be all-around awesome.
Level-up your leadership:

using your intuition to take charge in your career, impress your superiors and get ahead faster.
Discover your Personal Identity Archetypes

that help you make decisions that are right for you?
If You're One Of The First 20 People To Register
You'll Receive $560 Worth Of Free Bonuses!
When you attend the "Discover Passion and Purpose" seminar, you'll find that I reward quick decision-making -- and so when you decide to register your $97 seat now …

I'm give you 3 special bonuses, as my way of saying "thanks" for taking the time to invest in yourself, and also for having the courage to make the first smart choice.

Free Bonus #1: Great Success Coaches Exposed ($32.95 Value)

I've included this book so you can get an idea of what is possible when you follow your Passion and Purpose. In it, I talk alongside other leading speakers and coaches, and we share real world examples of people who've used their Passion and Purpose to become successful.

Free Bonus #2: Brand New Publication called Millionaire Motivators ($29.95 Value)
 
There are so many differing opinions on how to make money successfully, however, most experts will agree that financial success and good decision making skills are inseparably linked. That's why I'm going to share a brand new book called the Millionaire Motivators. In it, I team up with other speakers and show you how other people have made the decisions that have revolutionized their financial future by following their passion and purpose and making it work in the real world.

Free Bonus #3: Membership to "Pip's Tips" online library ($495 Value)

Stay up to date with membership to Pip's Tips where you get access to Tips, videos, audios and free webinars on following your passion and purpose, intuition, making better decisions, archetypes and human psychology. You also stay up-to-date with all Pip's programs, discounts and early birds on products and services.
 We Are So Sure That You Will Love This Seminar That We Are Offering 100% Money Back Guarantee!!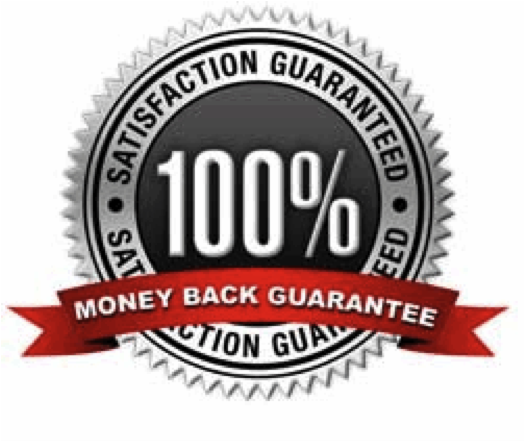 If you are not thrilled with the information you gain from this seminar just let us know and we will refund your $97.
 You will also get to keep all the booklets, books and resources you have received.
 All for just saying 'yes' now to your own passion and purpose. You have nothing to lose and everything to gain.
Sign up now and we look forward to seeing you at the event!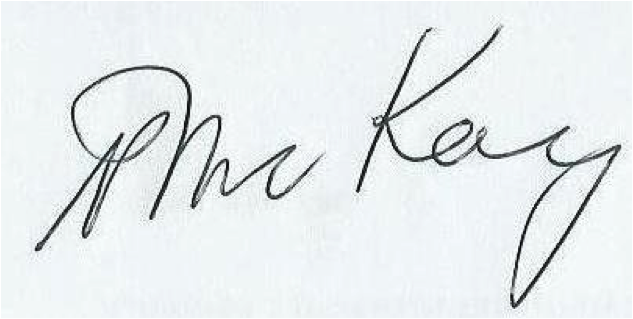 With warmth Pip McKay
Creator of Matrix Therapies and Archetypal Coaching
Have questions about Discover Passion and Purpose with Archetypes - Melb - 27 April?
Contact Pip McKay
When & Where

Boheme Restaurant
368 Bridge Road
Richmond, VIC 3121
Australia

Saturday, 27 April 2013 from 9:30 am to 6:00 pm (AEST)
Add to my calendar