Discover Digital SLR Photography

Tuesday, 21 July 2020 at 7:00 pm
Event Details
"Discover Digital SLR Photography" is a beginner's course aimed at those wishing to take creative control of their digital SLR or mirrorless camera.  The course includes four evening classes and a practical field shoot.  It will equip you with the skills to take creative control of your camera and be able to capture properly exposed, well composed images. 
The course runs over four evenings from 7.00pm - 10.00pm, with a field shoot on a Sunday afternoon from 3.30pm to 6.30pm.  It's designed to be as practical as possible, blending a good understanding of the fundamentals with plenty of hands on experience. 
Student numbers are limited to a max of 8 students.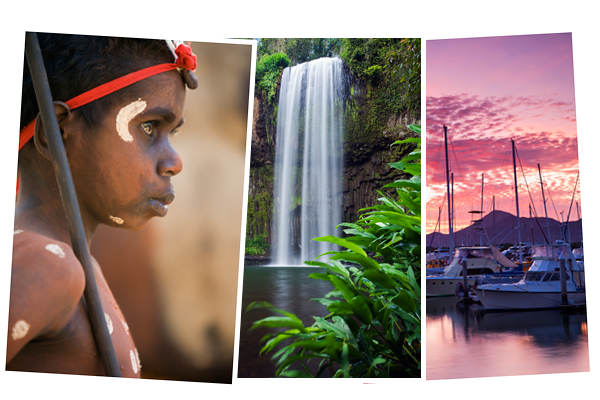 JULY 2020 COURSE:
Classes -          Tue 21 and 28 July, 4 and 11 Aug 2020, 7.00pm - 10.00pm
Field shoot -     Sun 16 Aug, 3.30pm - 6.30pm
Weekly Evening Classes
Classes combine technical and practical exercises and students are encouraged to use their cameras during the class and in the weekly homework assignments.
Week 1:  Introducing the Digital SLR
Camera layout and functions, memory cards and image quality settings are explored.   Camera white balance is explained and we learn focus techniques.  We look at lenses, other equipment and camera accessories.

Week 2:  Exposure control - Part One
ISO, Apertures and Shutter Speeds are all explained, and we delve into using Shutter Speed & Aperture Priority modes.  We also cover 'Depth of Field' and how to use it achieve the image you're after.

Week 3:  Exposure control - Part Two
Here we focus on shooting in Manual Exposure mode, as well as using histograms for obtaining well-exposed images, the various metering modes and how to apply exposure compensation.

Week 4:  Composition and Lighting
Image composition and the 'Rule of thirds' is explained and we look at other compositional techniques to create compelling images.  Lenses for composition and framing is also examined and we explore the use of natural light and flash photography.
Field Shoot
Here we put what you've learned into practice and give you the opportunity to ask questions and get advice while 'in the field'.  We put ISO, F-stops and Shutter Speeds into practice; look at using tripods and filters; and learn location shooting tips & techniques.
Introduction to RAW Image Processing & Photoshop Elements 2020

After the completion of the course, there is also an optional 5th week, which covers an introduction to processing your raw images and editing them with Adobe Photoshop Elements 2020.  For the July course it will run on Tue 18 Aug from 7.00pm - 10.00pm.  The additional cost is $75.  This session can be booked and paid for direct through Cairns Photo Courses anytime during the course.  Note:  this session is subject to minimum numbers.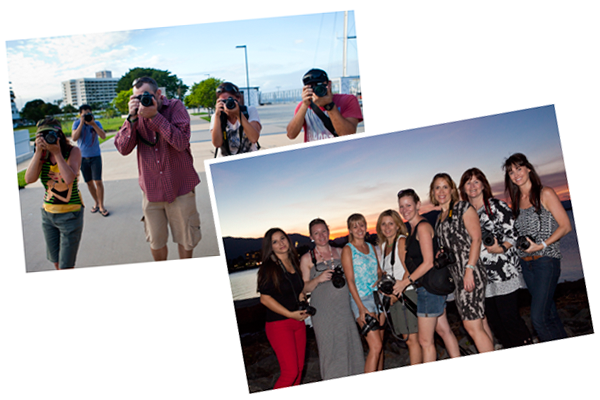 Professional Tutor
Cairns Photo Courses is led by professional photographer Andrew Watson whose work has been published in magazines, advertising, corporate and promotional material around the world, including National Geographic, The Sunday Times, The Australian, Lonely Planet and many more.  Andrew grew up in North Queensland and is passionate about teaching and about sharing the region's amazing landscapes, people and lifestyle through photography.
FAQs
What kind of camera do I need for this course?
Ideally this course is suited to users of digital SLRs with interchangeable lenses, however mirrorless, bridge cameras or hybrid cameras may also be ok (please contact us if you're unsure).  We cover all brands of camera, from Canon and Nikon to Sony, Minolta and others.  If you are intending to buy a new camera for the course, we can happily provide some advice on what gear might be appropriate for you.
Is there an age limit for students?
Not really, we usually accept any students from 15 years of age upwards.
What are my parking options at the venue?
There's plenty of parking available near the Freshwater QCWA Hall.  The hall is located opposite the Freshwater Railway Station (Kuranda Scenic Rail).  Parking is available on Old Smithfield Rd, behind the hall. 

Are refreshments provided?
Yes, there's plenty of tea, coffee and biscuits on offer.   We also take a break half way through the evening classes where light refreshments including fruit, biscuits and cakes are provided. 
What is the refund policy?
A full refund is available if you cancel your booking more than 7 days prior to the start date.  A 50% refund is provided when cancelled less than 7 days prior to the start date.  No refunds will be provided for cancellations after the course has commenced.  If, once the course has commenced, you are unable to attend due to illness or any other reason, we are unable to provide a refund or offer a transfer to another course.
Am I able to transfer my course to another date?
If you're unable to attend the course originally booked and wish to be transferred to a future course, you may do so, however the same policy applies with regards to cancellations for any future course.
What is the class size?
For this course, the maximum number of students is 8.  We also reserve the right to cancel a course if the minimum required number of places has not been filled.  In the event that we have to cancel a course, a full refund or transfer to a future course will be offered. 
Where can I find more information about your classes and workshops?
You can visit the Cairns Photo Courses website or you're welcome to e-mail us at info@cairnsphotocourses.com
PLEASE READ: 
TERMS & CONDITIONS FOR CAIRNS PHOTO COURSES
Save This Event
When & Where

Freshwater QCWA Hall
LOT 1/253 Kamerunga Rd
Freshwater
Cairns, Queensland 4870
Australia

Tuesday, 21 July 2020 at 7:00 pm
Add to my calendar
Organiser
Cairns Photo Courses is run by professional photographer Andrew Watson and offers a range of photography classes, tours and workshops for photographers of all levels. From learning the photographic basics to helping you develop your creative instincts and skills, Cairns Photo Courses can provide group or private tuition in some of the region's most scenic locations.