About this Event
Are you looking for a new, unique and holistic activity for your child for 2020?
Capoeira is an unique Brazilian martial art that combines element of DANCE, ACROBATICS, MUSIC and CULTURE.
At our DISCOVER CAPOEIRA KIDS DAY, you and your child will have the opportunity to experience a FREE CAPOEIRA CLASS which will give you the best orientation why you should enrol your child in Term 1.
Our Capoeira kids have:
An opportunity to explore functional and holistic movement
A path towards building self-confidence and resilience.
The mind-set of well-being and growth
An avenue for artistic and musical expression
An experience of the vibrant Brazilian culture through language, art, history and philosophy.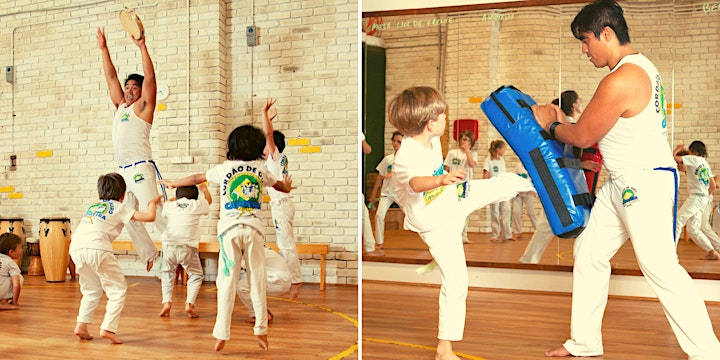 At the Discover Capoeira Kids Day, your children will be able to explore all of their creative and expressive skills in an inclusive and fun learning environment.
Through a variety of active, interactive and engaging activities, children will explore moving, kicking, dodging, acrobatics, singing & playing percussive instruments which are all the elements of the Capoeira experience.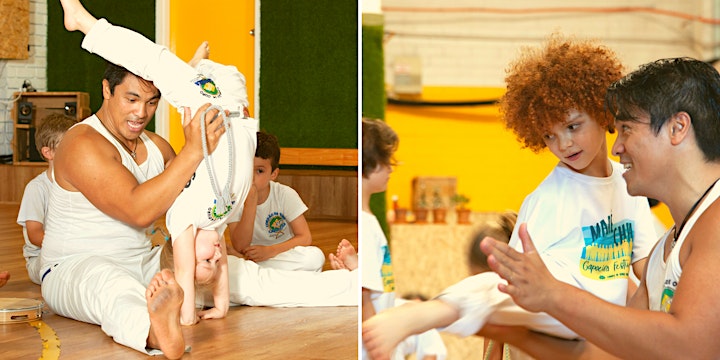 The Discover Capoeira Kids Day will be split into three classes as per below:
SEEDS CLASS - Kids aged 3 to 5
>> 9 am to 10 am
SPROUTS CLASS - Kids aged 6 to 8
>> 10 am to 11 am
SEEDLINGS CLASS - Kids aged 9 to 12
>> 11 am to 12 pm
Register your kids NOW ! Spaces are limited!
Hundreds of kids in Perth have benefited from the joys of Capoeira.
We only have 5 STAR REVIEWS in Google. Check what other parents are saying HERE!