Description

DISCOVER THE SINGLE GREATEST SCIENTIFIC HEALTHCARE, ANTI-AGEING & ATHLETIC BREAKTHROUGH OF ALL TIME!
---


What is Redox Signaling and ASEA?
Learn about this new body of science in cellular health and find out what it can do for you!
With Dr. David Silverman, D.P.M.
ASEA Triple Diamond Executive
Member of the ASEA Medical Professionals Board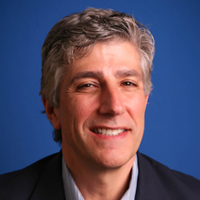 With a DPM from William M. Scholl College of Podiatric Medicine and post-graduate training at New York College of Podiatric Medicine, Dr. David Silverman now brings his expertise to ASEA's Medical Professionals Board. He was a member of the American Podiatric Medical Association, Maryland Podiatric Medical Association, and American Academy of Podiatric Sports Medicine. Dr. Silverman was also a diplomate of American College of Foot Surgery and American Board of Podiatric Orthopedics and Primary Podiatric Medicine as well as a fellow of the American College of Foot Surgeons and the American Foot and Ankle Orthopedics and Medicine.
PRODUCT GIVEAWAYS + SPECIAL SUPRISE GUESTS!!!
9 am - Registration
9:30 am - Discover ASEA
11 am - 30min. Break
11:30 am - Givaways and success training
2 pm - End of event
FREE for guests of ASEA Associates


Early Bird Online Tickets are ONLY $15 for ASEA Associates
(or tickets will be sold for $20 at the door on the day)