Description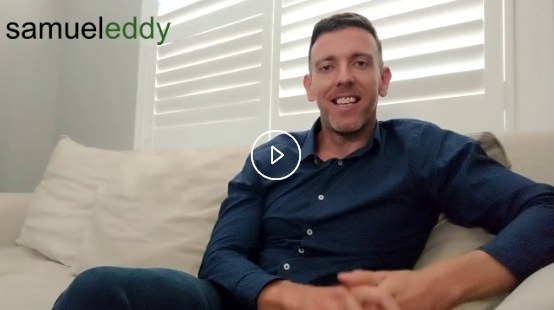 When stress and anxiety take hold at work it can make you feel powerless and overwhelmed.
However, with the right understanding and simple effective tools, stress can be overcome.
In this full day workshop, I show you how to disarm workplace stress and empower yourself to regain confidence and improve your wellbeing.
So how will my Stress Management Workshop help you?
Lower stress: identify the causes of stress in your life and learn techniques to overcome them

Improved wellbeing: discover the areas of your life that are contributing to your stress levels so you can change them

Greater confidence: when you tackle stress in your life, doubt fades and confidence grows
Here's what you get in this value-packed workshop:
Renewed confidence and new skills and tools to manage your own stress, build resilience and tackle workplace stress.

Practice tried and tested resilience building methods
Complete your own wellbeing self-assessment

Develop your personalised stress management plan

Learn how to help others who are suffering the effects of stress

Follow-up coaching
Inclusions
2 Follow-Up One on One Coaching Sessions
When you register to attend Disarm Stress At Work with Samuel Eddy, you will also receive two follow up 50-minute online group coaching sessions (with selected tickets) to help keep you on track of your progress after the event.


To ensure you are able to get the most out of your workshop working materials, lunch and refreshments will be provided. Please email me if you have special dietary requirements.

Your questions answered
Talking about stress, anxiety and mental health at work is not easy, so the aim of this workshop is to provide you with answers to the most common questions:
"What is normal stress versus unhealthy stress?"

"What causes stress at work and at home?"

"How do I monitor and manage my own stress levels to build resilience?"

"How do I help my colleagues, employees, friends or family?"

"How do I help create a stress-free work environment and culture?"
Testimonials
"Sam is incredibly authentic and engaging. He has a great capacity to introduce the audience to ideas and concepts which seem so obvious, yet can be very difficult things for many of us to approach..."
Glenn Taylor, CEO, NMHP
"Sam is someone who builds confidence and resilience in people, who helps to navigate a changing world...Sam balances perspectives and dissolves inner self-doubt to make a positive case for change..."
Brett O'Conner, Global Programme Director
My workshops are designed for any working professional who is looking to:
Reduce their own stress and improve their wellbeing
Learn to help others at work or at home
Create healthy, productive and stress free workplaces
Build career confidence for themselves and their teams
Working professionals at any level in the organisation are welcome to attend. For example, I have worked with senior executives, HR managers and general team members from all business areas. Participants come from a range of industries including banks, government organisations, professional services, health care and construction.