Disability Royal Commission Information Session (Vietnamese)
A free information session about the Disability Royal Commission, your legal rights and supports available. In Vietnamese and English.
About this event
Ever wondered what the 'Royal Commission into Violence, Abuse, Neglect and Exploitation of People with Disability' is about?
Are you a person with a disability, a carer or a family member?
If you answered 'Yes' to one or both of these questions, come along to our free information session to learn more about:
The Disability Royal Commission
What you can do to improve the lives of people with disabilities
This will also be an opportunity for anyone wishing to connect with the existing Vietnamese Carer's Group which is run by our Vietnamese Project Officer, Khanh.
Light refreshments provided.
Carpark and accessible parking available.
To get there: Take Bus 428 from Newtown station and it will stop directly in front of Addison Road Community Centre. Walk straight into the compound and our office is located at the end of the road.
Vietnamese translation
Quí vị có phải là người khuyết tật, thân nhân, người chăm sóc hoặc biết ai
đó có khuyết tật?
Xin mời đến dự buổi thông tin do nhân viên của tổ chức ''Hỗ trợ pháp lý cho người khuyết tật'' trình bày
Ủy ban Hỗ trợ Hoàng gia trợ giúp người khuyết tật làm những gì
Quí vị có thể làm gì để cải thiện cuộc sống của những người khuyết tật
Có mời ăn trưa
Đăng ký tham dự hoặc biết thêm thông tin xin liên lạc:
Khanh Le (0417 396 951)
Rohini Rai (0479 143 844)
rohini.r@ecsc.org.au
Background:
The Disability Royal Commission is currently in progress to address the widespread reports of violence against, and the neglect, abuse and exploitation of, people with disability. It has been found that CALD communities are underrepresented in the submissions made and so they have been urged to come forward.
To support this, Your Story Disability Legal Support(YSDLS) together with the Ethnic Community Service Co-operative will be holding an information session for the Vietnamese community explaining the importance of DRC and the legal rights and supports available for those who wish to make a submission or to simply learn more about it.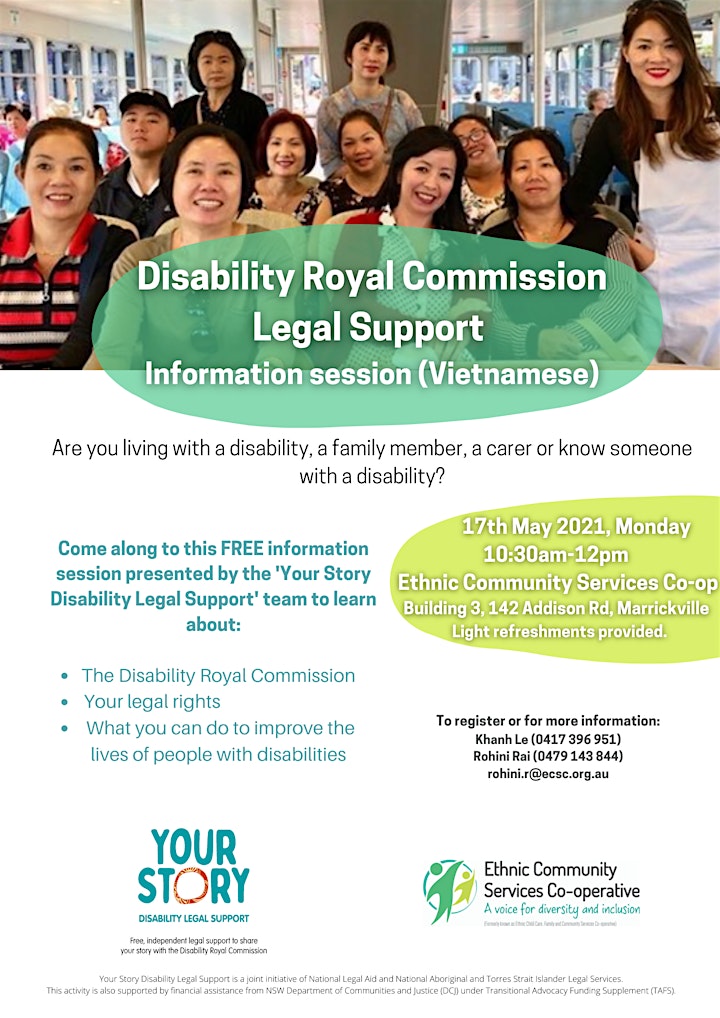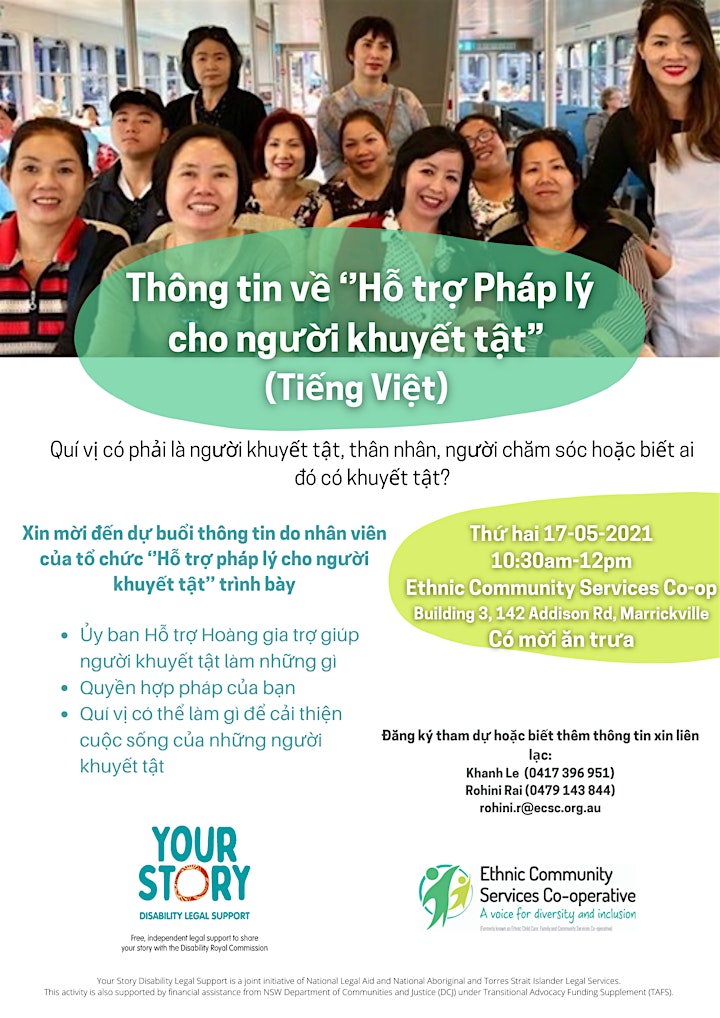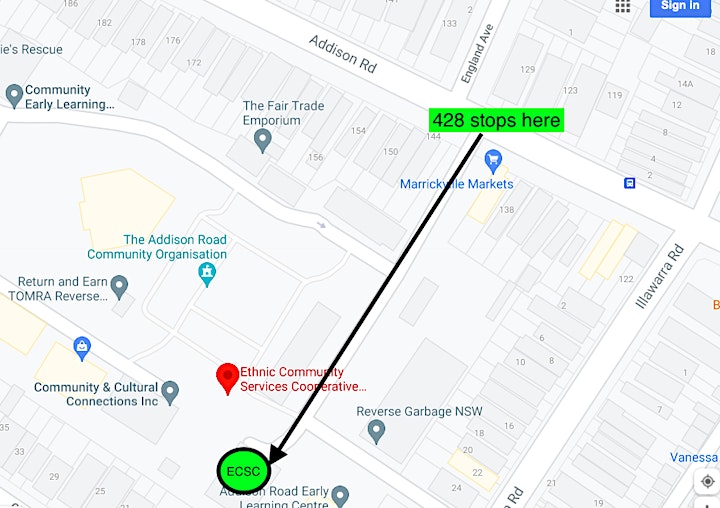 Organiser of Disability Royal Commission Information Session (Vietnamese)