Description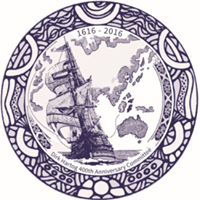 Did you like the Kingsday Party in April of this year? Here is another reason to celebrate!!
400 years ago Dirk Hartog arrived in WA and that will be celebrated on Friday 14 October 2016 in Fremantle. We have been able to book the Dutch DJ 'Goldfinger' again, so join us and let's party!
Dress code: Orange.
When: 8 pm - midnight, Friday 14th of October 2016
Tickets: available online, $27.50 excl. booking fee. This includes finger food, drinks are for own account.
Entrance: please bring a print of your ticket or your electronic ticket on your mobile, both automatically generated after booking online
Where: The Deck, Little Creatures, Fremantle.
How to get to Little Creatures
Please use the 'email'-button on top of this page to forward this invitation to an Australian / Dutch friend, colleague or business partner
Many thanks to our sponsor for this event: Smit Lamnalco