Are you a talented, senior executive keen to start or expand your International board career in 2020?
About this Event
We are seeking senior executives who would like to join me for a powerful session in Singapore. 
Do you need help to articulate your long-term career goal? Do you know what kind of board portfolio you want to build?  Or where you need to go to find the opportunities?
Over the course of this powerful intensive learning day, I will work with you one-on-one to help you imagine, prepare, and build your ideal board career.
Limited to only 30 people this opportunity is suited to current or past CEOs, C-suite or senior-level executives ready to drive their career forward.
During this  intensive program, I'll work one-on-one with you, sharing my strategies, insights and time-proven tools to help you imagine and build your ideal board career, which could include:
✓ Quality Non-Executive Director & Advisory Board appointments
✓ Involvement with Early Stage & High Potential Businesses
✓ Private Equity, Venture Capital backed Board appointments and business opportunities
✓ Engagement with Private Company, Government, Not-For-Profit and Family Office Boards
✓ Business Advisory, Mentoring, Coaching or Public Speaking Engagements
The Program is designed for CEOs and talented senior-level executives who want to either begin their board carer, expand their board portfolio, or execute a senior level career change strategy.  
Over the course of the day you will gain unlimited support, guidance and advice to help you plan and build your ideal career portfolio. 
✓ We'll work with you to develop your personal strategic plan and board opportunity focus.
✓ Workshop opportunities that are currently available in the market, and show you how to evaluate opportunities.
✓ We'll make you aware of the pitfalls and risks related to some board opportunities.  
✓ We'll educate you about the importance of Director Due Diligence.
✓ Ensure you have adequate Directors and Officers insurance.
✓ Train you to carry out due diligence on all prospective opportunities.
✓ Build your confidence around contract negotiation so that you know what should be in your contract, and what shouldn't.
✓ We'll tell you how to build a board portfolio that provides financial freedom.  
✓ We'll educate you about the importance of financial planning and take you through a process to ensure that you are aware of where you may have some gaps in your personal financial strategy.
✓ Show you how to structure your portfolio of appointments to maximise financial returns.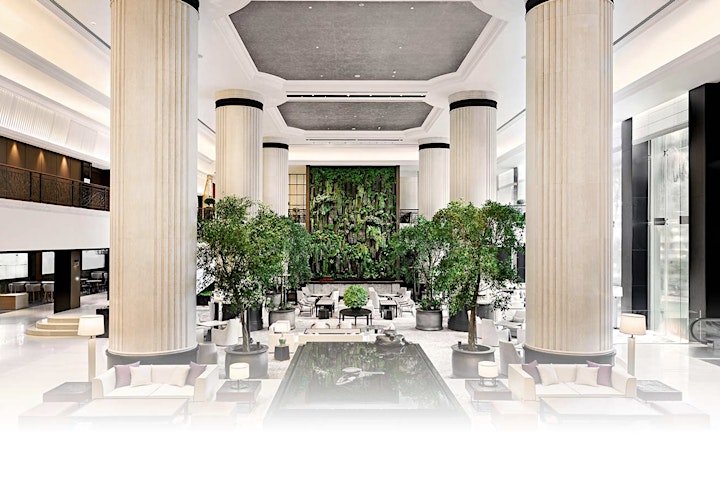 After the day my team of experts and I will continue to partner with you as you pro-actively take steps to build your ideal board career.  
Throughout the 24-months following the intensive program, you will:
✓ Meet with me as needed for Skype catch-ups and advice.
✓ Receive exclusive introductions to our continually expanding business network.
✓ Access all Director Institute networking and training events in Australia and Internationally.
✓ Have full access to all the tools and resources you require via our Director Institute website.
If you would like to speak with Kylie Hammond or one of our team prior to booking the Intensive program, please click here to arrange a suitable time.
Event Details
Set in luxuriant tropical gardens near the renowned Orchard Road shopping and business district, the Shangri-La Hotel, Singapore, is a leading luxury hotel in Singapore which offers discerning travellers legendary Shangri-La hospitality in a tranquil resort setting.
Your VIP registration includes:
✓ One day private workshop with Kylie Hammond at the Shangri-La Hotel Singapore
✓ Morning and afternoon tea, a full gourmet lunch and drinks event in the evening
✓ A full Board and Executive Resume makeover by our professional Resume Writer, which will be completed prior to the day on registration
✓ Post-event  individual phone or in-person consults with Kylie Hammond, as needed through-out the 24 month period
✓ 24 month membership to Director Institute – www.directorinstitute.com.au
Accommodation can be arranged if requested.
Strictly limited to only 30 places.