About this Event
According to TODAYonline, SOTA's student intake has grown from just under 1,000 in 2012 to 1,120 in 2016. The Straits Times mentioned SOTA's enrollment number is capped at 200 places annually. Student application via DSA-Secondary Scheme has streamlined into a centralised portal this year. Therefore, competition of getting into DSA, AEP, SOTA and Art Niche Schools have seemingly become stiffer.
To find out more about creating a DIY Visual art portfolio, our founder of Artz Graine Studio, Jace Ng and Erika Rusli, an ex-student who is currently in her 5th year of SOTA will share 5 expert tips on how to create a DIY portfolio. This is extracted from the recent interview they had with Kiasu Parent's editor, Evenlyn Tan-Rogers.
1. Getting started and organised
Be equipped with art materials like HB and 2B pencils, watercolour pencils, paints and brushes for sketches before turning an artwork into acceptable A3 sized artworks.
2. Learn the art of composing the artworks
This is a skill which need to be learnt if your child is not attending any art enrichment classes, your child may approach their art teacher for some feedback on the artworks and make improvements.
3. Building a portfolio based on themes
Having various themes explored in a portfolio is encouraged. However, if the child has a strong and impressive illustration skills focusing on a single theme can then be considered.
4. Demonstrate competence in a variety of mediums
Practicing and putting effort and time on researching to find the right way or techniques to use a particular medium is required.
5. Finding inspirations for portfolio artworks
Youtube and internet are tools which can help your child to find some inspirations however, remember to stay as original as much as possible.
Haven't got enough of these 5 expert tips, Jace Ng will be sharing with parents and children more about creating a Visual arts portfolio class on the upcoming DSA Clinic talk on 23 Nov 2019, 2.00pm - 3.30pm.
This is a sharing session that aims to provide parents and their child with:
1) Insider tips on how to create a DIY visual art portfolio.
2) Knowledge of what AEP schools or Art niche School like SOTA are looking out for.
3) How to gain a competitive advantage in Direct School Admission.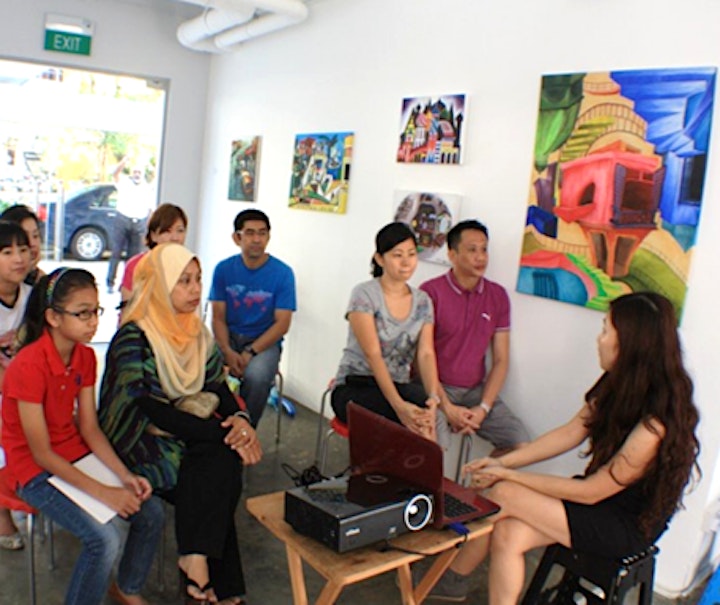 Who should attend:
1) Parents with child between 8 to 11 years old that desires to go for DSA via Visual Art/Animation.
2) Parents who doesn't have the luxury of time to send their child for weekly classes.
3) Parents with child who likes to know more about Direct School Admission.
Testimonial
"Accompanied my son for the DSA Clinic Talk on Sat 8 Jun afternoon. It was such an inspiration to hear from Ms. Jace Ng, the founder of the studio and the mother of a SOTA graduate. Her journey about how she set up the school and helped numerous budding talents through her caring touch and rigorous training gives us lots of confidence. Clearly, there is a difference between good and great. Artists exuberates creativity - they do not merely reproduce works!"
-  Goh Han Pin - Father of Ernest Goh
(has enrolled as a student under the Rye Portfolio after the DSA Clinic talk)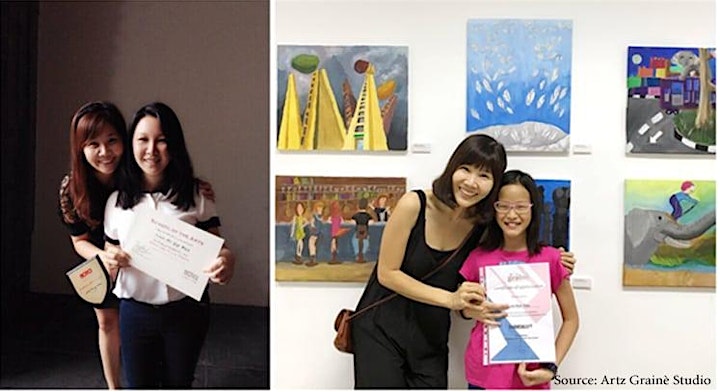 Speaker for the day:
Jace Ng is a mother with a daughter who is the pioneer batch of SOTA alumni that inspired her to set up Artz Graine 10 years ago. A passionate art educator with the experience of guiding students
in different schools for SYF, art clubs and curriculum while leading a team of educators alongside with her. She will share her years of experience as a mother and an educator on how to strike a competitive advantage for your child to gain admission into any AEP or art niche schools.
*Admission is free
Date: 23 Nov 2019, Saturday(seats filling fast)
Time: 2.00pm - 3.30pm
Limited seats available
*Parents are strongly encouraged to bring their child along for this clinic