Description
Australia's answer to the T-rex, Australovenator one of the largest carnivores found in the Australian fossil record will be taking up residence at Science Space for Jurassic January. With dino petting zoo experiences twice daily from Jan 21st to 25th, this is a must for paleontologists of all ages!
From the creators of the international success "Erth's Dinosaur Zoo" the team will be presenting one of the heroes of the show for 2 sessions daily for visitors to meet and better understand Australia's prehistoric natural history. Australovenator may be smaller but it is faster, smarter and more ferocious than Trex! Discovered in Queensland a decade ago it has been a feature of 'Dinosaur Zoo" since 2011 and has traveled the world and been seen by over 1 million people. Considered to be one the fastest dinosaurs in the world and featuring incredible claws, audiences are encouraged to keep all their limbs close to their bodies, food kept hidden away and no loud noises or sudden movements in case you attract the attention of a potentially very hungry dinosaur.
With this ticket, you will experience these amazing lifesize creatures that inhabited the landscape millions of years ago. Children will also have the opportunity to get up close and help feed these prehistoric marvels!
Limited tickets are available. Book now to avoid disappointment!
Your T-Rex ticket includes:
Full Day Entry to Exhibition

Dino Petting Zoo Ticket - 30 min experience

Planetarium Ticket - 30 min show (see reception upon arrival to choose show)

Daily science busking activities
IMPORTANT INFORMATION
To select the date of your choice, be sure to click 'SELECT DIFFERENT DATE' beneath the ticket booking button FIRST before selecting to purchase your ticket. See image capture below.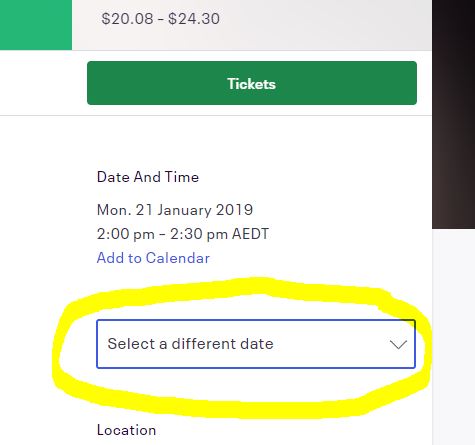 SCIENCE SPACE MEMBERS
Science Space members have a special price for this attraction and must simply select the date and time of their choice and enter the discount code provided to them via their email. Alternatively, members can purchase their ticket at reception when they arrive.
**NOTE Member ticket does NOT include a planetarium show...only entry to the Dino Petting Zoo**