Description
Transforming Conversations
DINE with Movers, Shakers & Change Agents!
Are you a business owner who is wanting to expand their connection with innovative and motivated like-minded experts!!
Are you changemaker, wanting to attract more clients who are highly motivated and aligned with your big "WHY"?.
Want to make big waves in your industry and create a movement of change that makes a huge difference in the world?
Are you ready to be a catalyst to shake things up and inject some new life into your industry?
---
With the rise of technology, we are seeing a much greater demand for leaders who can connect, using complex problem-solving, critical thinking and creativity! In fact, the World Economic Forum is predicting that by 2020, those three skills will be the top in-demand skills required for greater success in the workforce.
The question is, how do you communicate these skills to your ideal audience, and create valuable connections that will assist you in making the difference in the world that you were born to make?
---


In 2016 a study by Label Insight found that 94% of customers were more likely to be loyal to brands that were completely transparent. There is an expectation that by 2020, brands will need to clearly communicate a powerful transparent brand identity that helps guide user-generated content. Ultimately a brand will need to influence the consumer conversation and create engagement at every consumer touch point. Brands will need to become a catalyst for conversation, inspiring their tribe and connections to speak up. Visual content will need to ignite conversations and engagements even moreso than ever before!
I have found that it's not just a great first impression that you have to create to make an impact and communicate high value. You need to hold peoples' attention for longer with powerful visual branding that is consistent and backs up those first impressions consistently. It's becoming harder to get the cut through desired. You must find new ways to build even more trust, credibility and presence in your brand positioning so that you become the first choice every single time, as an advocate for change!
YOU HAVE A POWERFUL MESSAGE TO SHARE.
DISRUPTIVE BRANDING IS A WHOLE OTHER LEVEL OF REINVENTION AND AMPLIFYING YOU.
BECOME A CATALYST FIGURE OF CHANGE THAT PEOPLE TAKE SERIOUSLY.
BUILD A TRIBE, A MOVEMENT AND A WAVE OF INNOVATION!!
"YOU HAVE TO BE ODD TO BE NUMBER ONE." - DR SEUSS
Powerful personal branding can position you as a leader on a whole other playing field. Many people in leadership roles are relying heavily on formal, conservative branding strategies, to try to communicate their value and 'hope' that they are heard and respected. There is a much more effective way, that harnesses your creativity and uniqueness while making a much more powerful first/second/unlimited impression.
---
Come along and meet other Movers, Shakers & Change Agents just like you who have big dreams and innovative approaches to their work. Join us for an awesome night, including:
How you can disrupt the status quo, using a strong personal brand!

How you can be playful with change, to inspire others!

How you can choose a much bigger game to play in your life!

How you can disrupt the smallest parts of you so that you can make the biggest changes!

How you can unfold the narratives that you tell yourself - the ones that hold you back and the ones that rev you up!!!

How to decide to step into a reality that is limitless and abundant!

How we act against the narratives of "It's always been how it's always been. You can't change it."

How to innovate in this ever-changing world!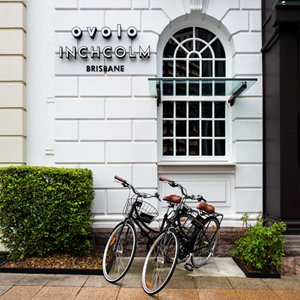 Looking forward to seeing you at the DINE with Movers, Shakers & Change Agents event!

Date: Wednesday, 17th April 2019
Time: 6 pm to 9 pm AEST
Location: Ovolo Inchcolm, 73 Wickham Terrace, Spring Hill
Investment: $90+GST
Includes a beautiful 2-course meal and a drink on arrival.
**PLEASE NOTE:
1. Please email any dietary requirements to louise@louise-williams.com.au
2. Any cancellations need to be done 7 days prior to the event, otherwise your ticket will be considered as sold.