Digital Twins - Blending XR with IoT, AI/ML - totality of real outcomes
The world of Digital Twins - blending Immersive Tech (VR AR XR) with IoT, AI/ML - focusing on totality of real outcomes
About this event
Evolving Immersive Technology experiences have at one end a simple mobile Augmented Reality (AR) app and at the other end a Metaverse. The in-between world is full of mixed reality, virtual reality, multisensory reality, digital twins, mini-metaverses ++
So what are digital twins - these are an exact virtual model /representation of a physical object or a system
What happens when you put sensors on the physical entity and connect it to it's digital twin. You create data points from the physical entity which can be used to track not only it's current but also future performance. Add some elements of Artificial Intelligence (AI) /Machine Learning (ML) and .what happens next .......... well you have to attend this session to learn more.
Oh - I forgot to add Cybersecurity and Cloud to the mix !!!!
Register for this session
Some examples we will pick up in this session are smart buildings and cities
But the true value of smart buildings and cities lies in the totality of real outcomes across many parameters such as health and wellness, carbon footprint reduction, energy efficiency, digital transformation, and much more.
This discussion will look at how these fusion of immersive technologies like VR AR XR, IoT, AI/ML(are AI/ML mainstream or emerging) ++ can be harnessed to deliver outcomes never thought possible
This event is presented by VR AR Association (VRARA) and Global Mindset
This is an online event and zoom link will be sent to all registered attendees prior to event
VR AR Association (VRARA)
https://www.thevrara.com
The VR/AR Association (VRARA) is a global member community of the best minds in virtual reality and augmented reality with 70+ Chapters in major cities across the globe, community of thousands, 4400+ registered entities from VR AR ecosystem. It is an international organization focused on building collaboration between all stakeholders related to Immersive Technologies (Virtual, Augmented and Mixed Reality). It fosters thought leading research & education, helps develop industry standards, connects and enables growth of member organisations
Global Mindset
http://www.globalmindset.com.au/
Global Mindset is all about having a global mindset. It is a consulting company focused on leveraging Digitisation & Globalisation for Living, Learning & Working. It has a strong focus on business value through emerging technologies and in particular on immersive technologies like virtual, augmented and mixed realities
This event is being presented and moderated by Pradeep Khanna, Executive Director Asia Pacific, VRARA in discussion with Bob Sharon (Subject Matter Expert)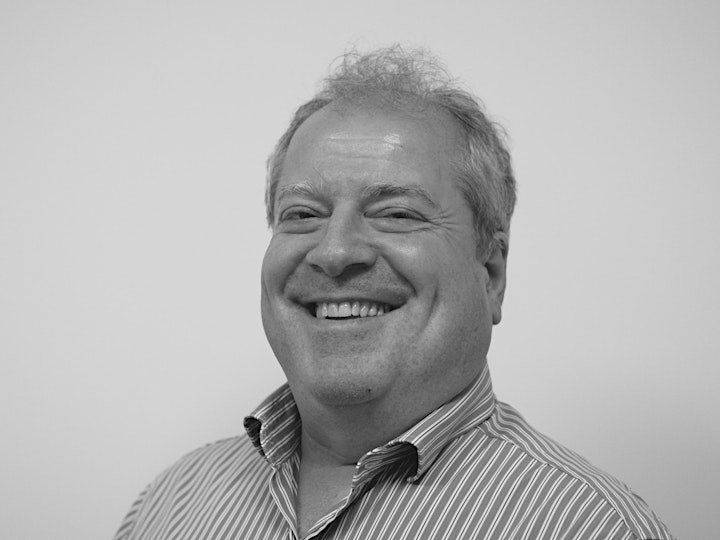 Bob Sharon is a passionate and tenacious 'disruptor' and innovator. He is founder of Blue IoT
Challenging times like the present have acted as a catalyst for advancing smart buildings, cities, and assets to optimise the wellness of people and the planet. Blue IoT acts on this urgency for sustainability, executing a move towards carbon net-zero by rendering solutions for substantially conserving our planet's resources, while simultaneously enhancing the human experience
Bob is pleased to present Blue IoT's multi award winning 'Encompass Blue' - the world's first IoT smart cities platform suite. Driven by a Greentech/Proptech and systems thinking 360-degree approach, Blue IoT is at the forefront of sustainable innovation, delivering outstanding results.
Bob had the privilege of conducting the first NABERS (National Australian Built Environment Rating System) Data Centre Energy rating back in 2013. In early 2016, he was an honorary member of the company that supplied and implemented 'Checkpoint FireWall 1 ver. 1.0', the first commercial firewall in Australia, in 1994. He has delivered speeches at numerous reputable conferences across Australia, Singapore, Malaysia and China, over the past 12 years. He is an eminently qualified data centre judge, judging events in APAC, India and China, and venturing out globally in recent times. He was also a judge on the construction awards panel at Sydney Build 2018 and 2019.
"There are no limits to what we can do or achieve, except for the ones we place in our own minds". - Bob Sharon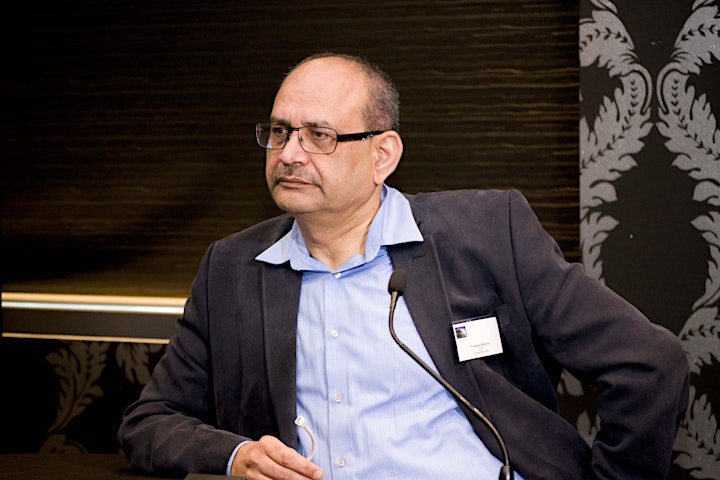 Pradeep Khanna is Executive Director Asia Pacific, Sydney Chapter President & Global Co- Chair Education for the global Virtual Reality Augmented Reality Association & CEO of Global Mindset.
He has 30+ years of executive experience and has been a leader for IBM Australia/NZ leveraging India, China, Philippines, Vietnam, Egypt, Romania, Brazil & Argentina.
Pradeep is Adjunct Professor in Australia, Singapore & India. Pradeep is a regular speaker at international conferences and in the calendar year 2019 has presented in 27 international conferences all over the world. He is an acknowledged Leader in Emerging Technologies especially Virtual. Augmented and Mixed Reality and Education/EdTech.
He is also convenor for Global Chapters & Emerging Technologies (including Immersive Technologies) for IIT Delhi Alumni Association (IITDAA), a worldwide community of more than 50,000 professionals.
Pradeep is on the Advisory Boards of a number of companies. He has MBA from AGSM (UNSW), MSc (Computer Science) from UTS & B Tech from IIT Delhi

Organizer of Digital Twins - Blending XR with IoT, AI/ML - totality of real outcomes
Global Industry association connecting all stakeholders related to Virtual, Augmented and Mixed Reality ecosystem
The VR/AR Association (VRARA) is a global member community of the best minds in virtual reality and augmented reality with 70+ Chapters in major cities across the globe, community of thousands, 4400+ registered entities from VR AR ecosystem. It is an international organization focused on building collaboration between all stakeholders related to Immersive Technologies (Virtual, Augmented and Mixed Reality) including demand, supply, Industry, Academia and other Stakeholder Groups. It fosters thought leading research & education, helps develop industry standards, connects and enables growth of member organisations
VRARA Asia Pacific is building a huge community across the Asia Pacific region which includes Australia, New Zealand, South Korea, Taiwan, Japan, China, ASEAN, India, Bangladesh, Sri Lanka, Nepal and couple of other countries