Description
A tailored breakfast meetup for those interested in digital transformation to learn practical advice from industry leading women in corporate, brand and startup environments.
Featuring presentations and Q&A with:

Bridget Loudon, Co-founder/CEO, Expert 360
Melina Hamilton, Senior Business Designer, MullenLowe Profero

Nadia Lotter, Brand Director, Samantha Wills

Holly Stephens, CEO, Springstart Marketing
Hosted by Triangles and Digital Transformation Australia, supported by Episerver and MullenLowe Profero.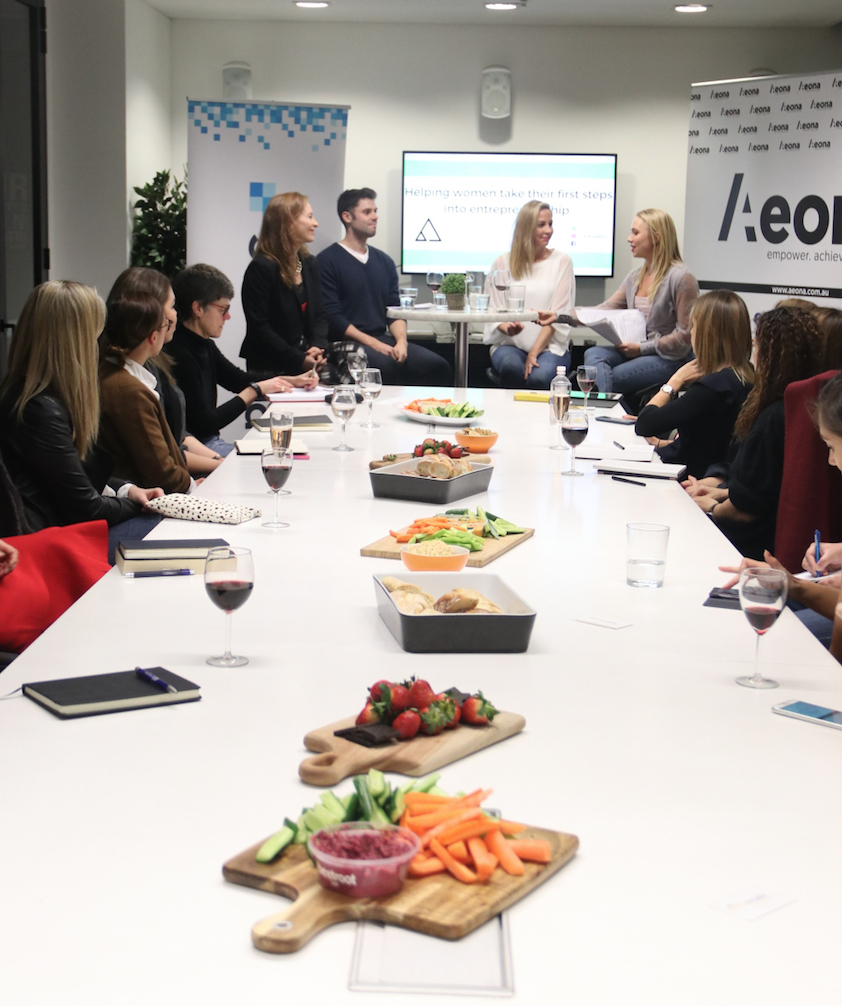 When?
November 28th, 8am - 10am.
Where?
Aeona - Coworking Space, 1 - 9 Buckingham Street (near Central Station)
Who?
Open to professionals working in the technology and digital space e.g. CxOs, Heads of Digital, Marketing & IT Directors, UX Designers, Product Managers and Developers.
What is Digital Transformation Australia?
Digital Transformation Australia is a community which provides events for digital professionals working at brands and blue chip corporates who are looking to learn from peers in their own and other sectors.
You may be a CXO, Head of Digital, Marketing Director, IT Director, UX Specialist, Data Analyst or Project Manager (or any one of a number of disciplines!), but whatever your title, if you are a digital professional then this event is for you.
No matter how far you and your business are along your digital journey, here is your chance to engage with those who are on the journey with you and learn from those who have already reached milestones and avoided dangers along the way.
The knowledge shared is aimed to aid in your own career development and positively impact your business.
What is Triangles?
Triangles helps women take the first step into entrepreneurship.
Triangles offers a free online community which provides access to an incredible network, face-to-face workshops and resources.
We have a highly engaged network of female leaders, male champions, and referral partners who can aid in incubation, acceleration and education to support women from all backgrounds and locations.
Our signature workshop and speaker events invite women (and men!) to understand the entrepreneurial mindset and lifestyle, and go from ideation and customer validation, all the way to xyz.
What is MullenLowe Profero?
MullenLowe Profero is a digital transformation agency which creates competitive advantage for brands through customer experience.
What is Episerver?
Episerver is the best .NET CMS for Digital Marketing and E-commerce