Description
---
Digital Transformation Australia presents:
---


'War Stories'
---
---


Hear from seasoned digital and marketing leaders at some of Australia's greatest businesses as they recount their successes, challenges, pitfalls and lessons learned from their digital transformation programs.
---
Digital Transformation Australia is a community which provides events for digital professionals working at brands and blue chip corporates who are looking to learn from peers in their own and other sectors.
You may be a CXO, Head of Digital, Marketing Director, IT Director, UX Specialist, Data Analyst or Project Manager (or any one of a number of disciplines!), but whatever your title, if you are a digital professional then this event is for you.
No matter how far you and your business are along your digital journey, here is your chance to engage with those who are on the journey with you and learn from those who have already reached milestones and avoided dangers along the way.
The knowledge shared is aimed to aid in your own career development and positively impact your business.
---
Food and beverages for 'War Stories' will be provided by Mjølner - a place where sophistication and opulence meets revelry and decadence.
Those who wish to indulge further after the talks can join us for an open bar at Mjølner, which is just downstairs from the venue.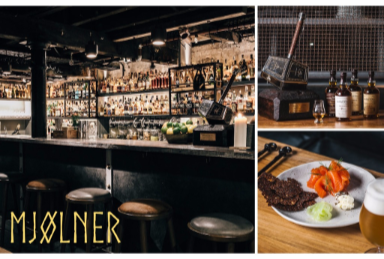 ---
Brands & Speakers
Woolworths
David Bolton - Head of Engineering, Customer Technologies (WooliesX)
Service Record: ING Direct, William Hill, News Corp, Westfield, Telstra
Winc / Staples
Courtney McGrath - Head of Communications
Service Record: Westpac, Optus
QIC
Aron Butcher - Digital Director
Service Record: Woolmark, News Corp
Flatmates.com.au, Student Services Australia
Andrew Maloney - Managing Director
Service Record: flatmates.com.au
Fuji-Xerox, Temenos, Misys
Jethro Grainger-Marsh - Director, Digital Business and Transformation
Service Record: Mouchel (WSP)
---
Digital Transformation Australia is an event for digital professionals working at corporates who are looking to undergo, or are undergoing digital transformation, and not marketing or technology service providers.