Digital Tools for Small Business - Improve your productivity and promotion...
Description
In this workshop we cover the basics of digital literacy and how business owners can use technology to solve challenges and grow their business.
---
Topics include:
- Digital literacy 101 - How to Create, Connect and Contribute online
- Ensure your business can be found online in three simple steps
- Make your service more convenient for your customers: online booking systems & cyber meetings
- Doing business in the cloud - what are the benefits/ challenges?
- Automate your bookkeeping using WAVE/ SQUARE-UP
- Improve your marketing and promotion using online tools like CANVA, EVENTBRITE and MAILCHIMP
- An overview of G-Suite - professional apps from Google to make running your business easier
---
Expert Guidance From
Kim Veale
Kim Veale has over 15 years experience as a trainer and workshop facilitator. Her presentations cover a range of topics from leadership and small business management to work skills training. She holds a degree in Sustainable Development, a Cert IV in Small Business Management, a Cert IV in Training and Assessment and has over 7 years experience in creating and running three successful businesses.Kim was recently invited to be a key speaker at the Women Leaders in the Green Economy forum hosted by City of Perth, and has also volunteered as a business mentor for the School for Social Entrepreneurs Australia.
---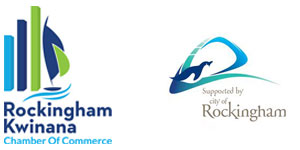 Free Small Business Workshops Brought to you by Business Foundations and supported by the City of Rockingham.