Digital Parents Conference 2012

Friday, March 30, 2012 from 9:00 AM to 5:00 PM (AEDT)
Event Details
Digital Parents, Australia's largest online community for parent bloggers, will be holding its second annual conference on 30th March 2012, Friday at The Sebel Albert Park Melbourne. A schedule packed with panel sessions, workshops, keynote speakers, networking opportunities and a trade expo, this conference is expected to be the biggest social media event catering to the mum, parent and personal blogging communities of Australia.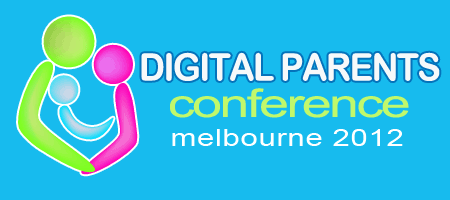 *********************************************************************************************************************
Terms & Conditions
By agreeing to the Terms and Conditions on digitalparentsconference.com.au site  you are bound by and agree to the relevant Terms and Conditions of Digital Parents.
The following Terms and Conditions shall constitute a Contract of Agreement between you as a participant in an event and Digital Parents.
1. General
1.1 Tickets are sold by Eventbrite as Agents for Digital Parents Conference.
1.2 Registration Process and Payment Methods
1.2.1 Early Bird Fee. You will be able to select the early bird fee payment option up until 24:00 ADEST 16th October 2011 or up until the allotted 70 Early Bird Tickets (50 for bloggers and 20 for brands/PRs) last , whichever comes first . If payment has not been received by 24:00 ADEST 16th October 2011, you will be charged the full fee. This applies to registrants submitting PayPal and credit card payments that are denied before 16th October 2011. 
1.2.2 Registration Forms & Payment
a. Price and ticket availability information is subject to change without notice.
b. In addition to the displayed ticket price a Processing Fee (levied by Eventbrite in consideration for processing your credit/debit card transaction) is payable for all online transactions and this will be notified to you during the ordering process. All prices and applicable fees include GST. All prices are in Australian Dollars.
c. Tickets can be printed from your Eventbrite's confirmation page when the entire ordering process has been completed. Please wait for email confirmation from us before committing to other travel and accommodation arrangements.
d. We cannot be responsible for your spam filters blocking your confirmation email from events@digitalparentsconference.com.au.
e. Accommodation costs are not included in the conference registration fee. Attendees are responsible for making their own lodging arrangements.
f. Registrations will be handled on a first-come, first-served basis.
2. Ticket Policy
2.1 Tickets may be purchased from Eventbrite Online Event Registration Page. All tickets sales are final and subject to Eventbrite's usual terms of service and to the following terms and conditions.
2.2 You may nominate a substitute to take your place at the conference at any time. If you wish to substitute a participant, please contact us at the earliest opportunity in writing at email info@digitalparentsconference.com.au. The deadline for ticket substitution is the 29th of February 2012.
2.3 We will not be responsible for any tickets that are lost or stolen.
2.4 We will not be liable or responsible if the Digital Parents Conference 2012 is cancelled due to events outside our reasonable foreseeability and control.
3. Conference program
The Digital Parents Conference 2012 program is subject to change without notice.
4. Participation and Behavior at Conference Meetings & Activities
4.1 Attendance and participation at the Digital Parents Conference 2012
General Meeting and steering committee meetings is limited to Digital Parents Conference team members and their invited guests, subject to approval by the steering Committee.
4.2 We expect meeting attendees to behave professionally. Use of obscene language, abusive behaviour, or threatening behaviour directed to any other conference attendee is not acceptable and will lead to an attendee being barred from the Digital Parents Conference program and meetings.
4.3 Digital Parents accepts no responsibility for the actions of others while under the influence of alcohol served at Digital Parents Conference 2012, including the dinner and dance party. It is also acknowledged by attendees that it is unlawful for any person under the age of 18 years old to consume alcoholic beverages.
4.4 As an attendee at Digital Parents Conference 2012,  you have a duty to maintain health and safety standards for your own and others benefit.
5. Personal Information & Privacy Policy
5.1 Your privacy is very important to us and we are committed to protecting the integrity of the personal information we collect from you.
5.2 The Privacy Act 1988 (Commonwealth) and the Privacy Principles govern the way in which we manage your personal information and this policy sets out how we collect, use, disclose and otherwise manage personal information about you.
5.3 Please note that participant contact details will be kept on the Digital Parents Conference database, which will only be used by Digital Parents.
5.4 Unless the Registration Office has received an explicit request from registrant asking up expressly not to share his/her contact information (through the Registration Form), a list of all attendees names, their affiliation institutions and e-mail addresses will be included in the conference packs.
5.5 We will also use your e-mail addresses to circulate last minute details and announcements of future Digital Parents events.
5.6 If you would like your personal information details record to be deleted after the conference, please notify Digital Parents by email info@digitalparentsconference.com.au or in writing to us at the Digital Parents Conference Office, PO BOX 2426 Burwood North NSW 2134.
5.7 SPAM Act 2003 & Unsolicited Electronic Messages Act 2007: We are committed to observing out obligations under the Unsolicited Electronic Messages Act 2007. If you receive a commercial electronic message from us and you do not wish to receive any further messages of this nature from us, please follow the steps outlined in this communication for unsubscribing or email us at info@digitalparentsconference.com.au.
6. Photography, Recording & Video Taping
6.1 During the course of the event certain parts of Digital Parents Conference 2012 may be photographed, recorded and/or video taped. When registering for the show you are also giving permission to be photographed, recorded and/or videotaped. These photography, recording and/or video tapes will be used for public display and/or sale after the show.
7. Digital Parents Internet Access (AUP)
7.1 You are forbidden from using Digital Parents provided Internet access to:
a. violate any local, state, or federal statute;
b. vandalise, damage, or disable the property of another individual ororganisation;
c. access another individual's materials, information, or files without permission;
d. use scanning or hacking exploit tools on public networks; and/or
e. infringe the copyright or otherwise use the intellectual property of another individual or organisation without consent.
8. Personal Property & Insurance
8.1 Digital Parents accept no responsibility for loss or damage to personal property that is brought to the Digital Parents Conference 2012.
8.2 The ticket holder will be responsible for any loss, damage or injury incurred as a result of contracts entered into with Digital Parents Conferences, advice sought or obtained from Digital Parents Conferences and/or any sponsor or any loss or damage to Property whilst at the venue unless caused by the negligence of Digital Parents Conferences.
8.3 Registration fees do not include insurance of any kind. We recommend that you take out your own general travel insurance. It is suggested that the insurance policy should also cover loss of fees/deposit, airfares, accommodation charges, medical expenses, loss or damage to personal property while attending the Digital Parents Conference 2012.The Insurance should cover loss arising from the cancellation of the conference by the organisers or your inability to attend due to any reason whatsoever. No responsibility is taken by the conference managers for any person not holding insurance.
9. Governing Law
These terms and conditions shall be governed by and construed under the law of the State of New South Wales, Australia.
When & Where

The Sebel Albert Park
65 Queens Rd
Melbourne, Victoria 3004
Australia

Friday, March 30, 2012 from 9:00 AM to 5:00 PM (AEDT)
Add to my calendar